Highland Park is to release a limited edition single malt whisky in support of the excavation of Ness of Brodgar in Orkney.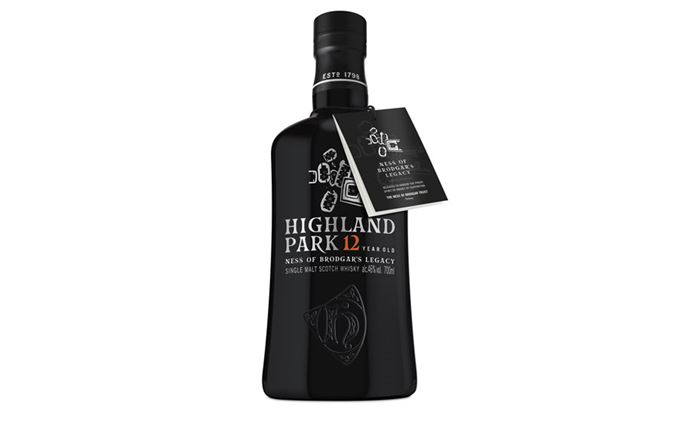 Just 5,000 bottles of Highland Park: Ness of Brodgar's Legacy will be produced, with a percentage of proceeds donated to the charity that oversees the 5,000-year-old Neolithic World Heritage Site.
A 12-year-old single malt with flavours of 'sweet floral honey, rich fruitcake, warm winter spices, orange zest… and smoky peat', Highland Park: Ness of Brodgar's Legacy is bottled at 46% abv.
Jason R. Craig, global brand director for Highland Park, said: 'Our brand vision is to honour the proud spirit of Orkney, we aim to do this through working with and supporting organisations in our local community.
'After meeting with the Ness of Brodgar Trust, we were inspired by their dedication, patience and willing to do the right thing and not rush their highly skilled work.'

On-going project: Excavation of the Ness of Brodgar in Orkney began in 2003

The whisky's proceeds will go towards the next archaeological dig at the site, which only opens for a short period from 1 July-23 August 2019.
Visitors from around the world are invited to view the dig, which requires funding of around £200,000 every season to cover the dig itself plus subsequent processing of the finds in labs.
Nick Card, director, Ness of Brodgar Trust, said: 'Highland Park's support will contribute to our exploration of this unique place, contributing to a world-wide understanding of our Neolithic ancestors.
'Barley and peat are the common bond between Highland Park and the Ness of Brodgar.
'At the Ness, we have extensive evidence of their earliest use in Scotland, tracing our shared roots back over 5,000 years.'
Highland Park: Ness of Brodgar's Legacy will be available for £55 a bottle during a special support event at Stenness Community School on 22-23 June, where bottles can be reserved and then collected from the Highland Park store in Kirkwall on 24 June.
Remaining bottles of the whisky will then be available from the Highland Park distillery and website from July.