Glenfiddich has unveiled its Rare Collection Cask No. 20050, a 30-year-old single cask whisky released to commemorate the Speyside distillery visitor centre's 50th anniversary.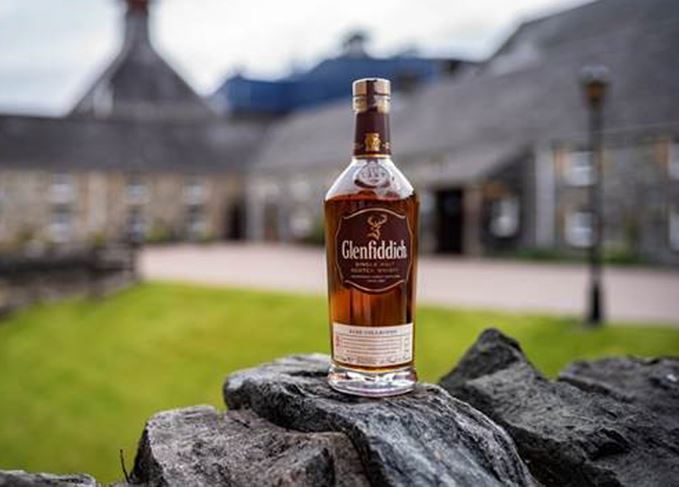 Matured in an American oak hogshead laid down on Christmas day in 1987, only 200 bottles of the whisky have been produced.
Glenfiddich malt master Brian Kinsman said: 'This whisky is inspired by the 1969 bottling, gifted to VIP guests at the original visitor centre opening.'
Bottled at 56.7% abv, the whisky is said to contain 'rich Christmas cake, woody spice and warm dried fruits' on the nose and 'a sweet spicy flavour, rich and fruity' notes on the palate.
The Rare Collection Cask No. 20050 is available exclusively at the distillery's visitor centre, and at its online shop, for £1,600 per 70cl bottle.
The visitor centre, which opened in 1969, is said to have been 'the first of its kind' in the Scotch whisky industry.
David Grant, a former Glenfiddich brand manager who was present at the 1969 opening, said: 'Today, people can't conceive how difficult it was in the 1960s to launch not just a malt whisky to the world, but the whole concept of single malt whisky.
'Our visitor centre was at the forefront of those efforts and our most successful weapon.'
Today, Glenfiddich's visitor centre is a popular tourist attraction and the distillery is part of the Malt Whisky Trail, a 74-mile-long tourism trail which links together eight Speyside distilleries.