The John Crabbie whisky brand looks set to return to Edinburgh after its brand owner revealed plans for a micro-distillery in the city.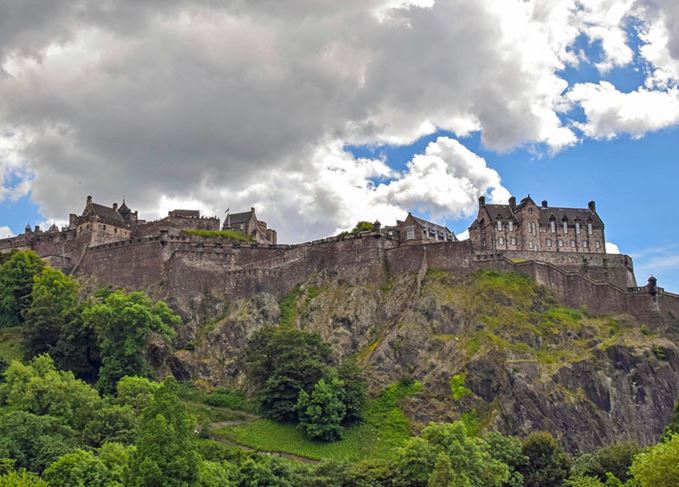 Liverpool-based Halewood Wines & Spirits has applied for planning permission to transform a disused warehouse on the Forth Industrial Estate in Granton Harbour, North Edinburgh, into a gin and whisky micro-distillery.
The distillery will produce a 'modest' amount of small-batch gin, while the whisky made will also be on a 'small scale' – about 165,000 litres of spirit per year.
The site will contain one mash tun, six small washbacks, two whisky stills and a 450-litre gin still. Milling will take place off-site, with grist delivered to the distillery in bulk.
The majority of whisky maturation and bottling will take place at an undisclosed site in Scotland, while the gin will be transported to Halewood's bottling plant and warehouse in Huyton, Merseyside.
The site will be so small that Halewood expects to employ only two part-time workers to operate the distillery on a day-to-day basis.
If approved, the distillery would become part of a £500m 'masterplan' for the regeneration of Granton Harbour, which will see the construction of 2,000 new homes, a marina, hotel and shops over the next couple of years.

Granton Harbour: A £500m redevelopment of the North Edinburgh site will begin soon (Photo: Ad Meskens)

Not only is it the third malt whisky distillery currently being planned for Edinburgh, alongside Holyrood Park and Leith, its establishment would also bring the Crabbie's whisky and ginger wine brands back to the city in which they were created.
The company said: 'It is important to [Halewood] that the production of gin and whisky is carried out from premises in Edinburgh to capitalise upon and further develop and promote the strong Crabbie brand identity recognised domestically and overseas.
'John Crabbie has an incredibly rich Scottish whisky heritage and Halewood is keen to take the Crabbie brand right back to its Scottish ancestral home.
'To continue developing the John Crabbie legacy, we have intentions to secure a site in the Edinburgh area, where John Crabbie resided and built his business, with a view to building a distillery, which will produce spirits including whisky.'
Crabbie's can trace its roots back to 1801, when Miller Crabbie set himself up as a merchant in Edinburgh.
The company rapidly expanded, and by the end of the 19th century had branched into whisky distilling and blending – it owned Haddington distillery in East Lothian – as well as the production of gin, fruit cordials and its flagship brand, Crabbie's Green Ginger Wine.

Lasting legacy: Today Crabbie's is best known for its alcoholic ginger beer​

John Crabbie & Co. became one of the six founding partners in Edinburgh's North British distillery, formed in 1885 in opposition to the monopoly the Distillers Company Ltd (DCL) had over the supply of grain whisky. John Crabbie was the conglomerate's first chairman.
Crabbie's was eventually sold to DCL in 1963, and then again to Macdonald & Muir in the 1980s. It was purchased by Halewood International in 2007.
Halewood's Edinburgh distillery plan is the latest in a string of whisky and gin investments by the company.
In 2016 it acquired the Liverpool Gin brand for an undisclosed sum, as well as a 'significant stake' in Ireland's West Cork Distillers. Months earlier it picked up a 50% stake in the company's Pogues Irish whiskey.
Earlier this year Halewood also revealed plans to build a whisky and gin distillery in Abergwyngregyn, North Wales – set to be the first in the region for 100 years, while in June it acquired a majority stake in Sadlers Brewing Company.