Speyside distillery Glenlivet has released Glenlivet 14 Year Old, a new US-exclusive single malt finished in ex-Cognac casks, as part of the distillery's efforts to 'open up to a new generation of whisky drinkers'.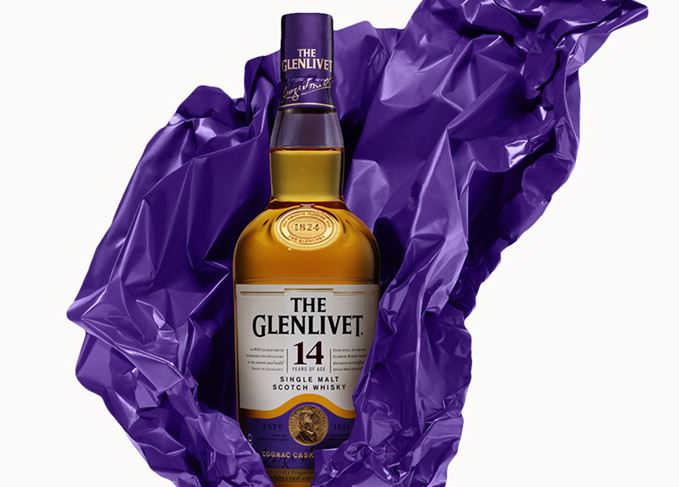 The whisky, said to contain notes of 'moist raisins, chocolate and liquorice', has been bottled at 40% abv.
Alan Winchester, Glenlivet master distiller, said: 'We crafted the Glenlivet 14 Year Old with the curious single malt community in mind – the blend of rich Cognac-cask flavour influences and our signature fruity, smooth style are guaranteed to captivate single malt drinkers looking to explore.
'Having spent time with whisky drinkers in the US, you can see the passion for original single malt innovation growing and we're confident the whisky will be a success with those looking to explore new flavour frontiers.'
Priced at US$55 per 750ml bottle, Glenlivet 14 Year Old is available from specialist US retailers from July.
The distillery plans to donate US$1 from each bottle sold to The Purple Heart Foundation, a charity created to enhance the quality of life of wounded veterans and their families, with a guaranteed minimum donation of US$50,000 and up to a maximum of US$100,000.
The expression's revamped purple packaging matches the colour used for Glenlivet's other Cognac-finished expression, the Glenlivet Captain's Reserve, which claimed to be the 'first major single malt finished in Cognac casks' when it launched in 2018.
Glenlivet also released the Glenlivet Enigma – part of its mystery series of whiskies, sold without details or tasting notes – as a US exclusive in June 2019.