The Glenlivet has given its range a 'bold' redesign in order to 'embrace the next generation of single malt drinkers'.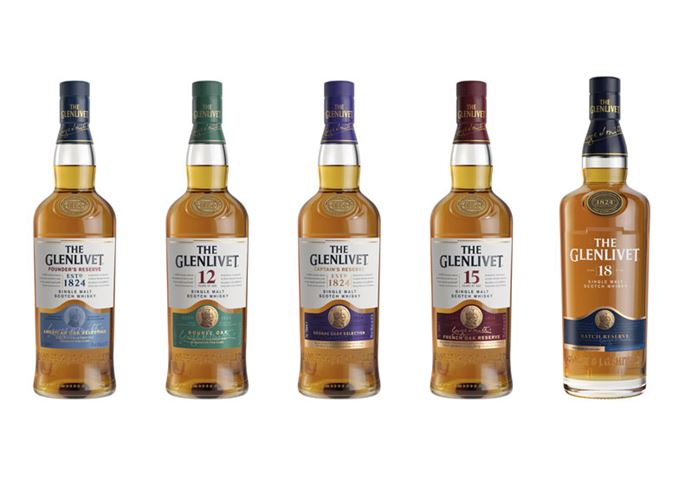 The Speyside distillery has introduced a new look across its entire core range, which consists of The Glenlivet Founders Reserve, Captain's Reserve, 12-, 15- and 18-year-old single malts.
Most noticeably the 12-year-old, which was reintroduced to global markets in 2018 following a period of stock shortages, has switched its green glass bottle for a clear one.
Each bottle is now colour-coded to 'help it stand out', while a curved label has been added for consistency across the range.
The Glenlivet 18 Year Old will have its label printed directly onto the bottle.
Miriam Eceolaza, marketing director for The Glenlivet, said: 'The Glenlivet packaging update isn't about changing our whiskies, because we know they are great.
'It's about creating new designs that beautifully reflect the brand's rich history, while showcasing our contemporary approach and vision.
'We hope that the modern, yet timeless new look will appeal to our existing drinkers, but also invite those who are yet to discover single malt Scotch into the fold.'
The newly designed range is being introduced to the US in May before being rolled out globally.
The Glenlivet claimed the redesign is the 'latest major change' in its aim to 'open up the category to a new generation of whisky drinkers'.