London's Bimber distillery is set to release its first limited edition single malt, encouraging buyers to open the whisky rather than collect or sell it.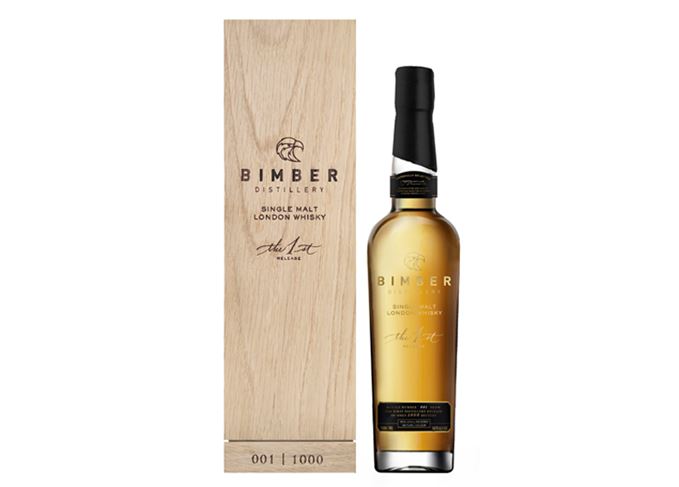 Bimber the First is a three-year-old vatting of five Pedro Ximénez casks, laid down when production began at the distillery in 2016.
Said to contain notes of 'stewed apples and ripe red berries' on the nose with 'flame-scorched orange peels and jammy fruits' on the palate, the whisky has been bottled at a cask strength of 54.2% abv.
Darius Plazewski, Bimber founder and master distiller, said: 'It's an extremely proud day for Bimber to be finally able to share our single malt whisky with the world.
'We're delighted the First is not only an enchanting single malt, but that it also stands true to the style and character of the whisky that we're committed to producing.'
Bimber is encouraging drinkers to open the whisky by launching a competition for up to 10 fans to win a private tasting package with Plazewski, which includes the opportunity to be 'the first in the world' to taste the distillery's second expression.
In order to enter drinkers must post an image of their bottle of the First, with the cork clearly removed, on social media with the hashtag #WeAreBimber.
A Bimber spokesperson said the competition is 'inadvertently' discouraging whisky flipping, the practice of selling whiskies on the secondary market for profit.
The spokesperson added: 'We want to reward people for opening their bottles. Rather than being negative about [selling unopened bottles], saying "don't do it", we want to make opening and sharing the whisky a positive thing.'
Only 1,000 bottles of the whisky will be released on 13 September; 800 of which will be available in the UK through online retailer The Whisky Exchange for £120 per bottle, while the remaining 200 will be released internationally.
Bimber's second expression will be a whisky matured in recharred American oak casks, expected to be released in October for £65 per bottle.