A complete 54-bottle set of Hanyu Ichiro's Full Card Series has been sold for HK$7,192,000 (£755,000) at an auction in Hong Kong today (16 August).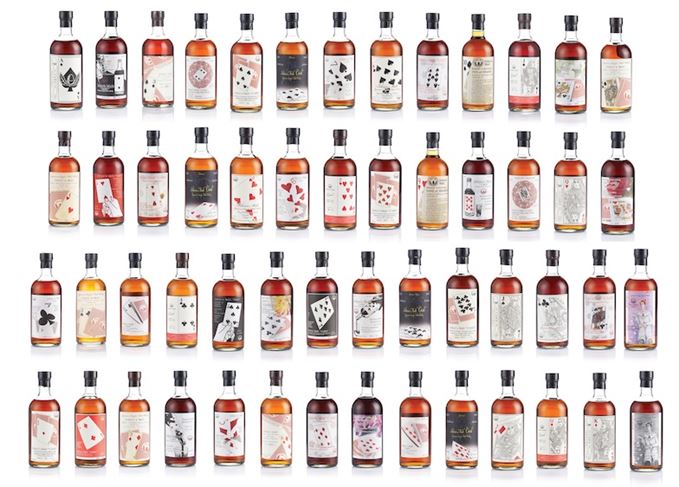 The collection, sold at auction house Bonhams, has nearly doubled the previous world auction record for a Japanese whisky collection – HK$3,797,500, also set by Bonhams in 2015 by the sale of another Full Card Series collection.
Sold to an unnamed Asian female collector, the range is comprised of bottles from closed Japanese distillery Hanyu, with each 'card' bottled from a single cask of whisky with production years ranging from 1985 to 2014.
It is believed that only four full sets of the collection currently exist.
Daniel Lam, Bonhams director of wine and spirits Asia, said ahead of the auction last month: 'Over the years, many bottles have either been consumed or strictly kept in private, making it harder than ever to assemble a complete – and with such trusted provenance – series.'
Founded in 1941 by Isouji Akuto, Hanyu distillery ceased production in 2000 before Akuto's grandson, Ichiro Akuto, secured the 400 casks left from the distillery and continued to bottle the whisky in a limited capacity.
Other lots in the auction included over 30 bottles of Chichibu, the distillery founded in 2007 by Ichiro Akuto.
Rare whisky auctions are said to be at 'a record high' with £40.7m of whisky sold at auction in the UK alone last year – up more than 60% on 2017.