A complete, 54-bottle set of Ichiro's Full Card Series from closed Japanese whisky distillery Hanyu is expected to set a new world record when it is auctioned by Bonhams in Hong Kong next month.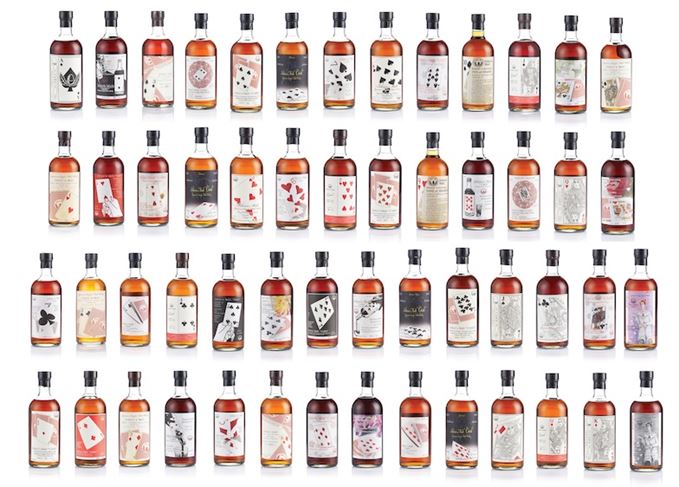 The set comprises 54 single cask whiskies distilled at Hanyu between 1985 and 2000, the year when the distillery fell silent, with each label featuring a different playing card in a full pack (including jokers).
'It is believed that no more than four sets of Full Card Series exist in the world,' said Daniel Lam, Bonhams' director of wine & spirits, Asia.
'Over the years, moreover, many bottles have either been consumed or strictly kept in private, making it harder than ever to assemble a complete – and with such trusted provenance – series.'
In 2015, Bonhams set a new world record for the most valuable Japanese whisky collection sold at auction, when a Full Card Series fetched HK$3,797,500 – but it expects this set to sell for up to HK$6m (US$0.8m).
In September 2017, Sotheby's Hong Kong sold a 58-bottle lot of Hanyu Card Series for HK$3.5m, including the 54 original whiskies, plus four 'extras' – new bottlings of the Ace of Spades, Queen of Hearts, King of Diamonds and Jack of Clubs.
The Bonhams sale on 16 August also includes more than 30 bottles of Chichibu – the distillery opened in 2007 by Ichiro Akuto, the grandson of the founder of Hanyu who bottled the Hanyu Full Card Series.
Highlights include a two-bottle lot, with an estimate of HK$23,000-28,000, including a bottle of Chichibu Galaxy Express 999, distilled in 2010 and bottled in 2017; and a bottle of 18-year-old Speyside Region Malt, also bottled under the Galaxy Express label.
Beyond Japan, a Macallan Lalique Genesis 72 Year Old decanter, the distillery's oldest bottling and only released in 2018, has a pre-sale estimate of HK$800,000-1.2m.
A bottle of Highland Park 50 Year Old, also released last year, and consigned direct from the distillery, is expected to fetch up to HK$260,000 for a package that also includes a three-day trip for two people to Orkney.
Old and new: Macallan's 72-year-old Lalique Genesis decanter was only released in 2018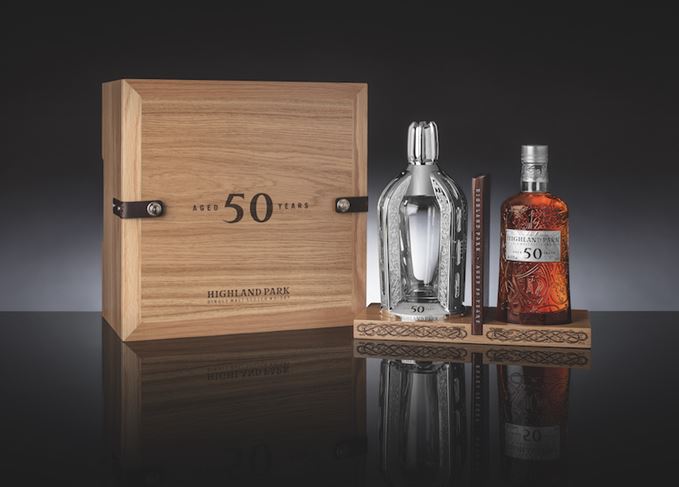 Island package: The Highland Park 50yo lot also includes a three-day trip to the distillery