Craigellachie is giving away its newly launched 51-year-old whisky to fans for free, rather than bottle it for sale 'to collect dust'.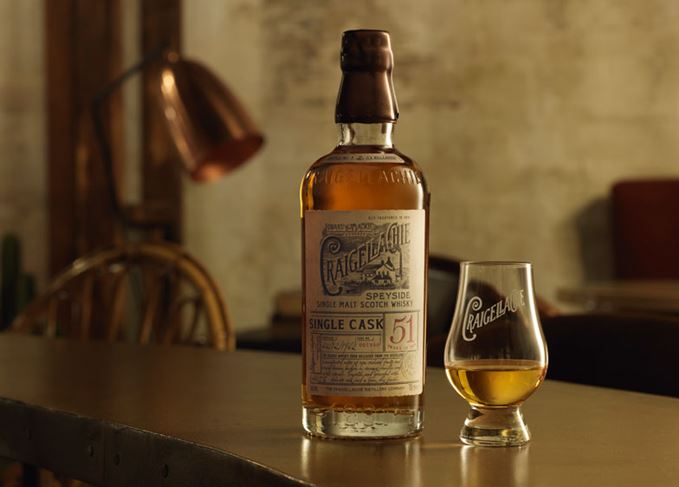 In a move to rebuke 'silly price tags' charged for older Scotch whisky, the Speyside distillery has decided not to make its latest expression available for sale.
Instead of 'sitting on a shelf for another 51 years collecting dust', 51 bottles of Craigellachie 51 Year Old – 'the world's most uncollectable whisky' – will be opened and shared with whisky fans around the world at special events throughout the year.
Georgie Bell, global malts ambassador for Craigellachie owner Bacardi, said the move is aimed at 'finally shattering that glass ceiling' of increasing whisky prices for bottles 'that will never be drunk'.
She said: 'This whisky has sat in a cask slumbering in a blanket of oak for 51 years. It would then potentially sit on somebody's mantelpiece or shelf for another 51 years just in the bottle collecting dust, but whisky's not made for that.
'We wanted to do the unthinkable. We wanted to make a typically collectable Scotch more accessible.
'We want to give as many people as we can the chance to try this incredible whisky, because how often does a whisky of this age and calibre actually get tasted?'
Craigellachie will host a pop-up bar – Bar 51 – from 26-28 November at Milroy's in London, where just six seats will be made available at any one time.
The bar will offer pours of Craigellachie 51 as well as drams from within the distillery's range free of charge.
Following its London debut, the bar will tour Australia, South Africa and the US over the coming months.
Just 150 tickets for Bar 51 will be allocated by ballot, with reservations opening to the public at 9am on 29 October at www.craigellachie.com/bar51.
Bottled from a single cask of whisky – distilled in 1962 at a time when Craigellachie's two stills were coal fired – the 40.3% abv expression is described as having notes of ripe orchard fruits and waxed lemons, creamy vanilla and sweet cereal.
Stephanie Macleod, malt master for Craigellachie, said: '51 years encased in oak is an extraordinary length of time. Starting life in 1962 as an aggressive beast, the whisky over five decades has developed a softer side yet still retains the distinct umami, muscular note that Craigellachie is known for.'
Prices for single malt Scotch whisky have been increasing in recent years, with 50-year-old expressions from some distilleries fetching as much as £50,000.
In March this year Macallan released 200 bottles of a 50-year-old, each with a £25,000 price tag, while earlier this month Johnnie Walker unveiled its oldest whisky to date, also a 50-year-old, for US$25,000 a bottle.
In 2017 Dalmore released a £50,000 50-year-old, bottled in a Baccarat crystal decanter, to mark master blender Richard Paterson's 50 years working in whisky.