A bottle of Dalmore 62-year-old single malt – one of only a dozen released in 2002 – sold for more than £90,000 at auction, almost double its pre-sale estimate.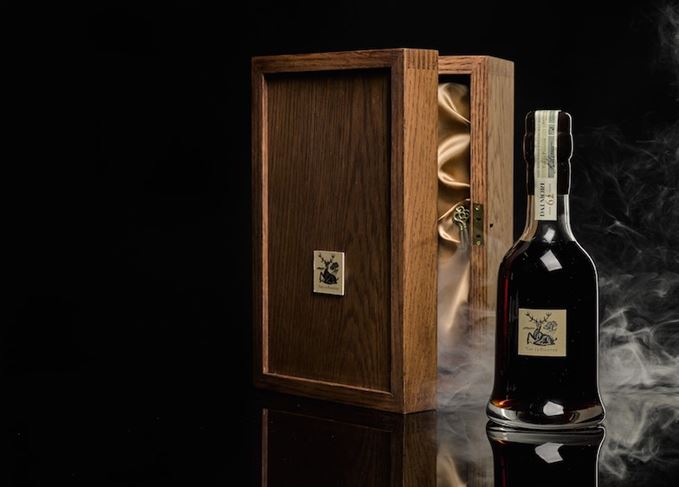 The 12 Pointer, number three in a series of 12 bottles of 62-year-old whisky released by the Highland distillery in 2002, had been expected to fetch £40,000-50,000 at the Sotheby's auction in London on Wednesday (20 September).
But keen bidding saw the price reach £78,000 when the hammer went down (the £91,650 figure includes the buyer's premium), a new record for Dalmore 62-year-old at auction.
The 12-bottle series was a vatting of four Dalmore casks, filled in 1868, 1876, 1926 and 1939, with each bottle named after a key element in the distillery's history.
The 12 Pointer refers to the distillery's stag emblem, with the bottle presented in a wooden case with a certificate signed by Dalmore master distiller Richard Paterson.
The auction price falls short of the S$250,000 (£125,000) paid at Singapore's Changi Airport for another of the 12 bottles in 2011, at the height of the luxury spending boom in the Far East.