Budget supermarket Aldi is set to launch a 25-year-old Glen Marnoch Scotch whisky as part of its new Spirits of Scotland Festival this month.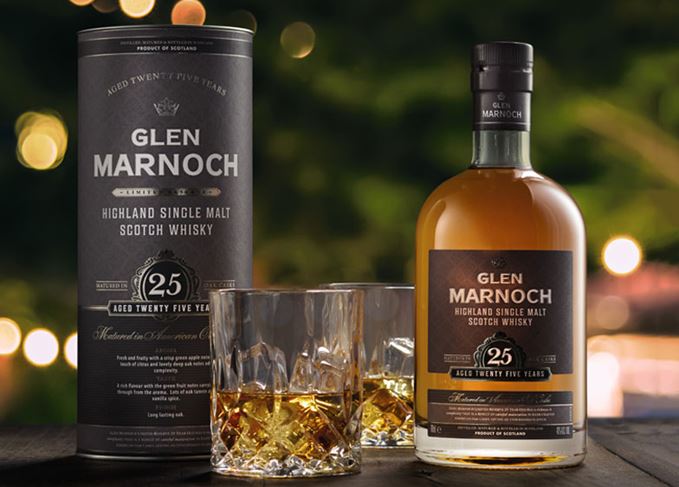 Launching on 22 August, the festival will showcase a selection of Scottish-produced spirits from gin and vodka to whisky and rum.
The festival coincides with the 25th anniversary of the supermarket's operation in Scotland.
To mark the occasion, Aldi is introducing a 25-year-old Glen Marnoch single malt matured in American oak casks and bottled at 40% abv.
The expression, a Speyside single malt made at an undisclosed distillery, is said to have aromas of 'crisp green apple' and notes of green fruit, oak tannin and vanilla spice on the palate.
Just 900 bottles of Glen Marnoch 25 Year Old will be available to purchase for £39.99 for a 70cl bottle.
The expression is the oldest bottling of Glen Marnoch since Aldi released a 29-year-old in 2017.
Graham Nicolson, group buying director for Aldi Scotland, said the new Glen Marnoch gives consumers a chance to try a 'high quality single malt without breaking the bank'.
He added: 'Scotland is justifiably renowned the world over for its superb distilleries and over the years, their offerings have become more and more diverse and adventurous.
'For our very first Spirits of Scotland festival, we're pleased to bring together an enticing selection of gins, vodkas, whisky, rums and liqueurs, so our customers can taste the very best of what Scotland has to offer.
'To mark Aldi's 25th anniversary in Scotland, we are thrilled to include the limited edition 25 Year Old Glen Marnoch single malt as part of the line-up.'
Aldi's Spirits of Scotland Festival also features the supermarket's own-brand Hogwash blended malt Scotch whisky.
The range will be exclusively available in the 87 Aldi stores in Scotland.