Blended Scotch brand Dewar's has launched Caribbean Smooth – an eight-year-old whisky finished in rum casks – as the first in a new series of 'innovative' blends set for release over the next few years.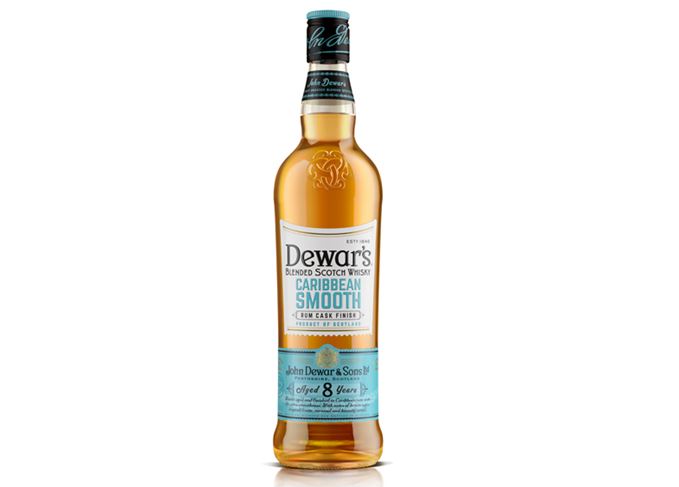 Said to contain notes of 'apple, caramel, and biscuity cereal', the whisky has been finished in rum casks for 'around six months' before being bottled at 40% abv.
Stephanie Macleod, master blender for Dewar's, said: 'With its remarkable versatility, Caribbean Smooth is the perfect spirit to enjoy neat or in a variety of Highball recipes that pair particularly well with epicurean gatherings.'
Priced at US$21.99, Dewar's Caribbean Smooth is available exclusively in the US and Canada from 1 October.
A spokesperson for Dewar's hinted at the use of less conventional casks to finish other blends in the series, following a recent update to the Scotch Whisky Regulations.
They said: 'With laws for Scotch whisky relaxing and opening new opportunities for brands like Dewar's, Caribbean Smooth will debut as the first in a line of innovative cask-finished extensions.'
The amendment to the Scotch whisky technical file, made in June 2019, allowed Scotch whisky producers to use a wider variety of casks for maturation, including ex-Tequila and Calvados casks.
However, rum casks were already permitted for the maturation of Scotch before the rule change, with recent examples including Glenfiddich Fire & Cane and Ardbeg Drum.