Drinks giant Pernod Ricard has said it is not afraid of 'cannabalising' Scotch's share of the Chinese market, as it begins development on what is believed to be the country's first whisky distillery.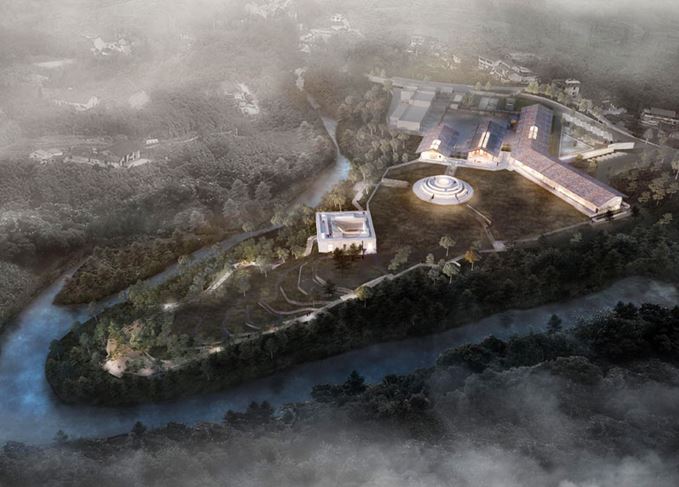 The French multinational believes the US$150 million distillery, based in Emeishan in China's Sichaun Province, will enhance whisky's total share of the spirits market by driving it towards China's 'affluent middle classes', creating more whisky drinkers.
In its full-year financial results announced last week, Pernod Ricard's Scotch whisky portfolio, encompassing whiskies such as Ballantine's, Chivas Regal and The Glenlivet, has grown in Asia by 14% in the last year, and 4% worldwide.
Jean-Christophe Coutures, chairman and CEO of Chivas Brothers, Pernod Ricard's Scotch whisky arm, said: 'Scotch is growing particularly well in Asia – but at the moment, whisky accounts for less than 1% of total spirit consumption in the Chinese market.
'Our job as a company is to drive whisky forwards – we don't foresee any cannibalisation, but we do believe that local whisky in China, alongside Scotch and Irish, will play a big part in developing the category.'
Due to open in 2021, Emeishan distillery is expected to become a 'world-class destination' with a 'state-of-the-art' distillation facility and visitor centre.
Philippe Guettat, chairman and CEO of Pernod Ricard Asia, said the distillery would be '...both the symbol of our strong history with China after three decades of operation and the sign of our deep confidence into the future of international style spirits in this fascinating market'.
Pernod Ricard is also expanding its world whisky portfolio with the acquisition of Kentucky's Rabbit Hole distillery and Texas' Firestone & Robertson Distilling Co.