Irish Distillers has unveiled its Midleton Very Rare 2019 edition, a blended Irish whiskey made using the oldest collection of casks in the series so far.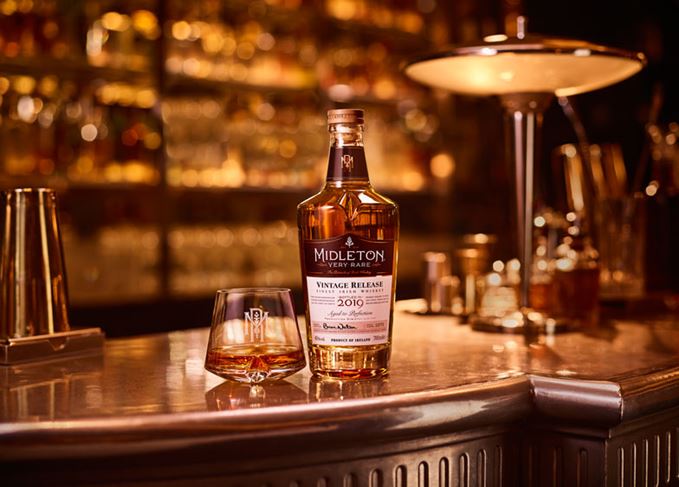 The 36th release in the Midleton Very Rare Series is comprised of single pot still and grain whiskeys aged for between 13 and 34 years in lightly-charred ex-Bourbon casks.
Brian Nation, Irish Distillers' master distiller, said: 'Each year, for over 40 years, we have been setting aside very small amounts of the finest single pot still and single grain distillates so that the Midleton Very Rare legacy can continue.
'I am delighted that our 2019 vintage is once again a whiskey of exceptional quality that fits beautifully into the family.'
Bottled at 40% abv, the expression is described as marrying the 'spice of a pot still whiskey and the floral fragrance of grain whiskey' with 'ripe fruit and sugary notes'.
Midleton Very Rare 2019 will be available globally, including in the UK, Ireland and the US, from October for around €180.
Its release coincides with the launch of the '1825 Room', an online members' site featuring content and features about Midleton Very Rare, as well as an exclusive store.
The 1825 Room will offer members the chance to purchase five 'rare' vintages during the month of October, including the first 1984 vintage for €50.80 which will be sold through a ballot system.
Brendan Buckley, international marketing director at Irish Distillers, said: 'The new 1825 Room gives us a unique opportunity to offer rare releases, which we have acquired over time or released from our archives, to whiskey fans and collectors around the world.'
Those interested in joining the 1825 Room can do so at midletonveryrare.com.
The Midleton Very Rare series of annual releases began in 1984, and was led by Irish Distillers master distiller emeritus Barry Crockett until his retirement in 2014, when Nation took over.