Scotch whisky firm Chivas Brothers has opened its new headquarters in Glasgow city centre, in a move it has said demonstrates the company's 'confidence in the future of Scotch'.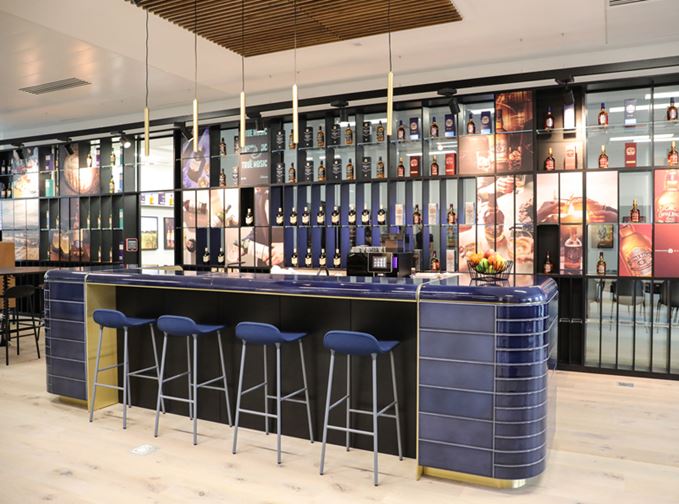 The Blythswood Square building, containing over 27,000 sqft of office space including an on-site bar, is said to serve as 'a hub to unite colleagues from Glasgow and across other locations in the UK' for 'convivial moments'
Jean-Christophe Coutures, chairman and CEO of Chivas Brothers, said: 'Our investment in the city is a vote of confidence in the future of Scotch, in the city of Glasgow and the strength of the Scottish economy.
'We need to keep moving with the times – this is the beginning of a new and exciting chapter for Chivas Brothers as we continue to explore new ways to work better, more efficiently and creatively.'

Fresh start: Chivas staff celebrate the opening on the steps of the new Glasgow office

The move from Chivas' previous headquarters in Paisley is the latest investment in Scotch by the whisky firm's parent company, Pernod Ricard.
The drinks multinational is also constructing a £50 million bottling hall in Dumbarton, set to be completed in 2020, in addition to expanding capacity at its Glenlivet, Scapa and Aberlour distilleries.
The move also follows Edrington's relocation of its own headquarters, from Perth to Glasgow's central Queen Street, in 2017.