A number of whisky companies believe further discussion is needed on the issue of transparency in Scotch – following our open letter on the subject, in response to Compass Box being told to remove detailed information about two whiskies from its website. Here we round up the responses from various members of the Scotch Whisky Association (SWA).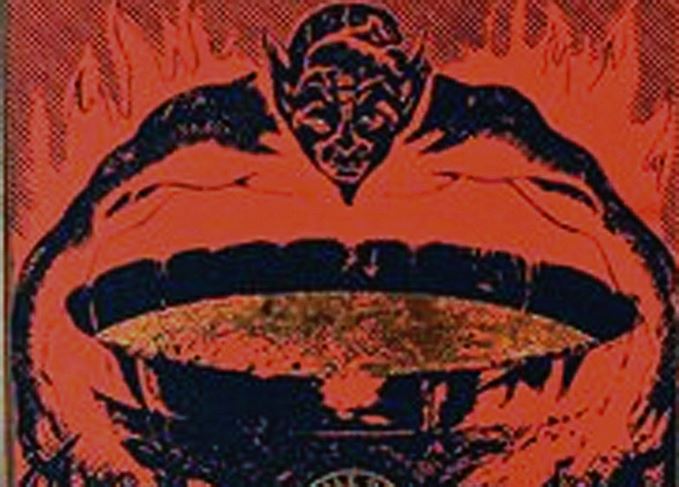 The industry has responded in positive and constructive fashion to the open letter on transparency sent by Scotchwhisky.com to all SWA members in the wake of the Compass Box furore.
A number of firms contacted us to report that they had also been advised against declaring the vintages of casks used in their blends, further demonstrating that this is not, as some are trying to argue, simply one 'rogue' firm pitted against the establishment.
Other companies, including the majors, preferred to either 'plead the fifth' or to say that they would follow the SWA's response to the question. A minority did not, or declined to, respond.
One distiller, who preferred to lobby directly, said: 'I do feel more transparency is required on the labelling of NAS whiskies, as this can only help the consumer understand more about what they are purchasing.'
Others were happy to go on the record to make plain their feeling that more openness was desirable.
'As consumers become increasingly knowledgeable, they rightly want to know who makes their whisky, where and what's in it,' said Luke Tegner and Ronnie Cox of Berry Bros & Rudd, in a joint statement.
'We have tried to respond by detailing the 10 vintages in The Glenrothes Vintage Reserve, but found this contravenes the regulations.
'We are very keen to work with the SWA and other Scotch producers to reach a position where we have the freedom to be open, honest and transparent.'
The company is current 're-editing' a video on the Glenrothes website which went into considerable detail about the make-up of Vintage Reserve, after it was advised that it fell foul of the law by being 'overly transparent'.

'Overly transparent': a video explaining The Glenrothes Vintage Reserve is being re-edited

In a similar vein, Euan Mitchell, MD of Isle of Arran Distillers, revealed that the company had encountered 'exactly the same situation as Compass Box' with regard to its Devil's Punch Bowl Chapter 1 bottling, and had been advised by the SWA to remove any reference to the age of the various casks used in the whisky.
'Our company position is we are prepared to accept the legal position as it stands, but that a change in the law should be examined further,' Mitchell added.
'It is our belief that Scotch whisky companies should have the choice of offering this information to consumers on the basis there is enormous demand for this level of detail.
'The consumer can then make an informed choice and Scotch whisky can offer a level of transparency over and above competing spirits at a time when it faces a myriad of competition from around the globe.'
It was a line also taken up by Alex Bruce, MD of Adelphi Distillery, who said: 'It is our personal view that there should be an allowance for more transparency on labelling, and we will continue to push for this as members of the SWA.'
The most high-profile reaction came from Robert Anderson, CEO of Tomatin Distillery, who posted a detailed statement on the firm's website, including the following: 'At Tomatin Distillery, we pride ourselves on our open, transparent and honest nature – in our place, our people and our product.
'Consumers are often interested in the age of our NAS (No Age Statement) expressions (Legacy and Cask Strength) – we are happy to discuss this with those who are interested.
'With this in mind… we agree that greater transparency is needed and we would like to ask the Scotch Whisky Association (SWA) to lobby for a clause to be inserted in the Regulation permitting this option to exist for Scotch whisky.'

Strong statement: Tomatin for one has made its views on the issue clear.

Another SWA member offering support for the campaign to allow transparency was James Espey OBE of The Last Drop.
Espey is a former chairman of Seagram distillers, president of Chivas and Glenlivet Group, president of UD North America, and executive chairman of IDV (UK), giving him a lengthy perspective on the issue.
He said: 'When Tom Jago and I created what was to become Johnnie Walker Blue Label, I found a 60-year-old whisky and "teaspooned" it into an excellent 15-year-old and called it 'Johnnie Walker Oldest'. We then declared that the whisky was from 15 to 60 years old, which at the time was legally correct.
'I left to go to Chivas and, when in Taiwan, I saw a display of Oldest next to Royal Salute which said: "Johnnie Walker Oldest 60 years old, Royal Salute 21".
'Subsequently, the law was changed to say that you could only mention the youngest whisky in the blend.'
Espey and Jago started The Last Drop in 2008, specialising in releases of rare whiskies, including a 1960 blend, a 50-year-old blended Scotch, and a 48-year-old blend.
'I wanted to call the last one "1965", but the SWA told me I couldn't, because all of the whiskies didn't come from that year, even though the youngest whisky did,' said Espey.
'I want to challenge that. I am being open, I am not lying about what is in the bottle – I never have – so I am on the team to try and help with transparency.'
However, he does have concerns. 'If there is just a teaspoon of, say, 1945 in a cask, people should not be allowed to infer it makes up a large proportion of the blend – that would be misrepresentation. There do need to be controls, as transparency must be linked to honesty.'
It was this last word, 'honesty', on which Leonard Russell, MD of Ian Macleod Distillers, dwelled in his reaction. 'My grandmother told me: "Never tell lies. If you tell the truth, then you will never get into trouble".
'So, if this information which has been given in these cases is 100% accurate, then I don't see how any company can get into trouble.
'The SWA, I know, will look at this situation in a sensible way. It has been set up to protect the industry and ensure that the consumer is not being misled. How is telling the truth misleading?'