Glenrothes has refreshed its core NAS Cask Reserve range with new names, packaging, liquid, colour coding and the introduction of a peated cask-matured expression.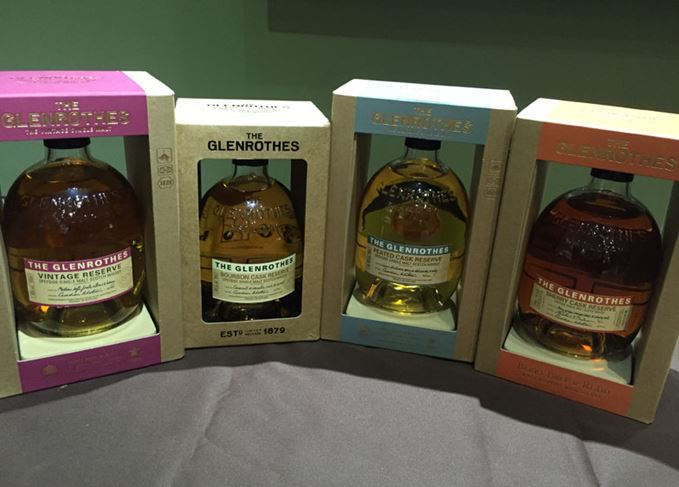 The makeover is designed to make the Berry Bros. & Rudd-owned brand more 'transparent' and 'accessible' for whisky consumers.
The new entry level expression, priced at £39.95 for 700ml, is the Vintage Reserve which replaces Glenrothes Select Reserve. The expression is comprised of 10 whiskies of different vintages between 1989 and 2007, with a 1998 vintage making up 25% of the vatting.
Glenrothes' Alba Reserve (£44.50) has been renamed Bourbon Cask Reserve in an effort to 'be more transparent' regarding the wood used for maturation, although the liquid itself remains the same.
Newly launched this month is the Glenrothes Peated Cask Reserve, a 1992 vintage matured in refill American oak casks that has been finished in Williamson casks (from Laphroaig) for three months. The result is a soft smoky character that allows the fruity Speyside distillery style to remain.
The first run of Glenrothes Peated Casks will be sold exclusively through M&S in the UK until early 2016, and carries a price of £42.
The three new expressions will join the Sherry Cask Reserve, the distillery's first expression to be matured solely in first-fill ex-Sherry casks that was launched last summer, in comprising the new core non-vintage range for the Glenrothes.
Berry Bros. & Rudd will continue to produce both vintage and NAS whiskies for both domestic and travel retail.