Rare spirits specialist The Last Drop Distillers has released its first Speyside single malts – a pair of single cask Glenrothes whiskies distilled in 1968.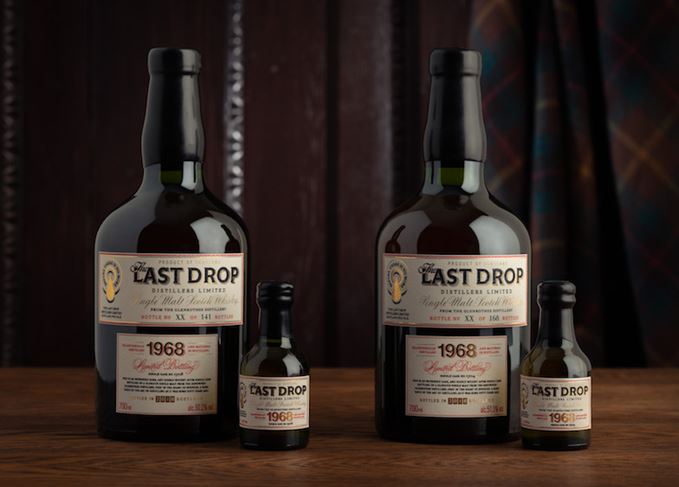 The two ex-Bourbon casks have lain together maturing for nearly 50 years after being filled on the same day in 1968 at the distillery in Rothes, Speyside.
According to whisky writer Charles MacLean, the first Glenrothes – limited to 168 bottles at 51.3% abv – has 'a complex, mellow aroma which is at once fruity and herbal', while the second (141 bottles; 50.2% abv) has a highly perfumed aroma of 'scented hand cream, attar of roses, carnations'.
Both whiskies carry a price tag of £5,400/US$6,250, including a 70cl bottle, plus a 50ml miniature, in a suede-lined, handmade red leather case. The pack also includes a certificate of authenticity and a pocket-sized tasting book.
The Glenrothes pair are the 12th release from The Last Drop, the second single malt Scotch (after Glen Garioch 1967) and the first Speyside single malt from the company.
The Last Drop Distillers, founded by drinks industry veterans James Espey and Tom Jago, was acquired by US-based Sazerac, owner of Buffalo Trace Bourbon, in 2016.