Glenfiddich distillery has been given the green light to increase its production capacity just months after losing its title as world's best-selling single malt Scotch.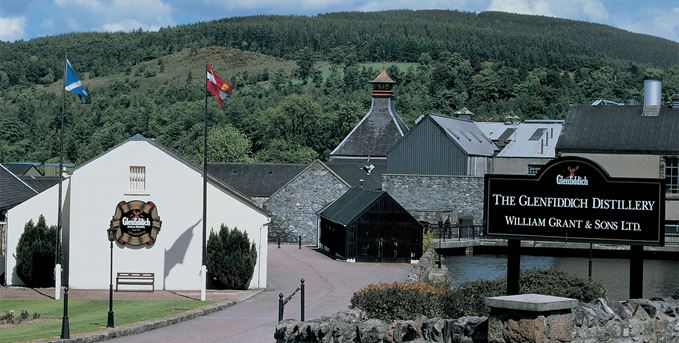 Distillery owner William Grant & Sons has received planning approval for a 'multi-million pound' expansion of the Keith distillery from Moray Council.
Work includes the demolition of an existing warehouse and erection of a new still house in its place that will be visible from the road and seems to allow room for an additional 30+ stills, giving Glenfiddich the space to double its output.
The distillery currently operates 32 stills and has an annual production capacity of 13 million litres or pure alcohol.
Plans also include the building of new tun rooms with space for 24 washbacks and three new mash tuns, plus an upgrade to an existing access route and landscaping.

A floor plan of the new Glenfiddich still house, submitted to Moray Council, appears to allow space for 30 new stills.​

The family-owned drinks group said the expansion enables Glenfiddich to prepare for the long term and 'think in 20, 30 and even 40-year cycles'.
Enda O'Sullivan, global brand director of Glenfiddich, said: 'As a family-owned business it is in our DNA to protect the future and think in the long term. This means managing our stock profile carefully and leading the category through innovation and creativity.
'The expansion plans enable us to help meet these objectives. We are delighted that the plans have been approved and that we can continue to meet the needs of our discerning drinkers all over the world long, long into the future.'
Glenfiddich's position as the world's largest selling single malt Scotch whisky was overthrown by Speyside rival The Glenlivet earlier this year.
The Chivas Brothers-owned brand achieved annual sales of 1.06 million cases in 2014, just inching ahead of Glenfiddich.
However Glenfiddich is not the only distillery planning to increase its production capacity. In September Chivas Brothers outlined plans to develop The Glenlivet, with the first phase of its own expansion plan set to complete 'in the short-to-medium term'.
'As part of a feasibility project to define the scope of future operations at The Glenlivet distillery, Chivas Brothers is pleased to have received planning consent from the Cairngorm National Park,' the company said in a statement.
'This project is designed to meet the demands of the future; the exact scope of any development will be confirmed as and when details are finalised.'