Glenfiddich has lost a trademark dispute against an Indian beverage company accused of copying the Speyside distillery's label.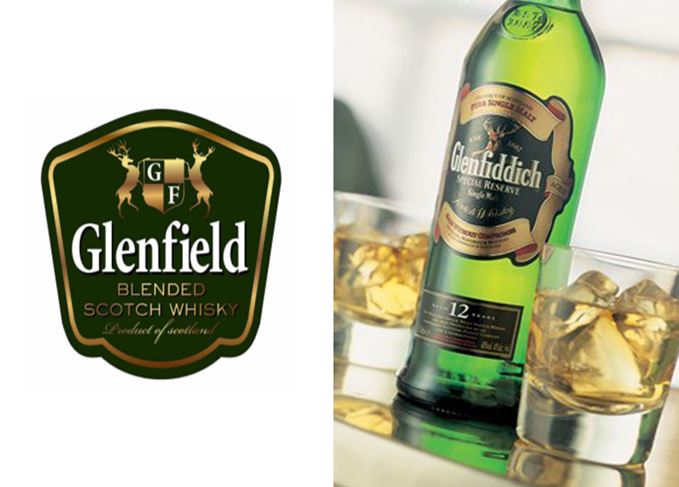 Vivek Anasane wished to expand his Mumbai-based drinks company into the UK, with the launch of his Glenfield blended Scotch whisky.
Anasane filed a trademark application for Glenfield's label, however William Grant & Sons, which owns Glenfiddich, opposed the move.
The distiller and blender, which is the biggest independent whisky company in Scotland, stated that the Glenfield trademark was 'visually and phonetically highly similar' to Glenfiddich's labelling.
Both labels feature green and gold colouring, as well as a stag logo and traditionally styled fonts.
William Grant & Sons continued to argue that as the products were similar, consumers were likely to confuse the two brands, giving Glenfield an unfair benefit and causing detriment to the reputation of Glenfiddich, 'particularly if the goods offered are of a lower quality than the opponent's goods'.
Anasane denied William Grant & Sons' claims, stating no one could trademark the word 'glen' as it traditionally refers to 'a narrow valley, especially in mountain [sic]'.
The businessman also included a list of companies that already use the term 'glen' in their trademarks.
The UK Intellectual Property Office (IPO), which handles trademark disputes, ruled in Anasane's favour.
Mark Bryant, the trademark hearing officer for the case, stated the average member of the 'whisky drinking public' would pay a 'normal level of care and attention during the purchasing process', and would be unlikely to confuse Glenfiddich and Glenfield.
Bryant explained: 'When considering the marks as a whole, I am of the view that the applicant's mark will not even bring the opponent's mark to mind let alone confuse the consumer into believing that the goods sold under the respective marks originate from the same or linked undertaking'.
Anasane stated in the application that his business was established in 2017, and had since built a reputation for itself in India.
Coralie Vial, William Grant & Sons' global brand manager, explained in a witness statement for the IPO hearing that the Glenfiddich branding has been used in the UK since 1960, and provided articles demonstrating the distillery's 30% share of the worldwide market for single malt whisky.
William Grant & Sons has been contacted for further comment.
The use of the term 'glen' has been a recent point of dispute in Scotch whisky.
In February 2019, the Scotch Whisky Association (SWA) won a trademark dispute against a German whisky, Glen Buchenbach, for using the term on its bottles.
The SWA won the six-year legal battle, arguing use of the term by a non-Scottish whisky was 'misleading' to the consumer, and infringed on Scotch whisky's protected geographical indication (GI) status.