When the last Land Rover Defender rolled off the production line in Solihull last Friday, it ended a story that had its roots on the Isle of Islay back in 1947 – and one that has links today to the island's whisky.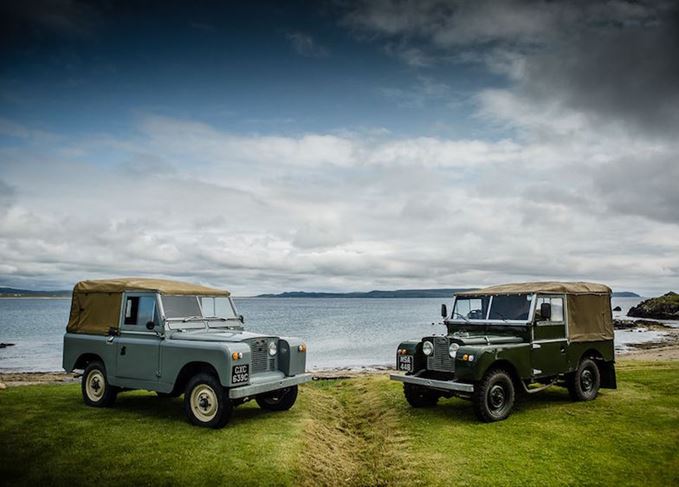 Spencer Wilks, at the time the MD of the Rover Car Company and also the owner of the Laggan Estate on Islay, used a customised Rover 12 with raised suspension to negotiate the island's rutted tracks.
When estate gamekeeper Ian Fraser remarked that the modified vehicle must be a 'Land Rover', the name stuck in Wilks' mind – and was appropriated for the rugged new four-wheel drive vehicle designed by his brother, Rover chief engineer Maurice Wilks.
Since production began at Solihull in 1948, the Series Land Rover and Land Rover Defender has become a classic, loved by farmers and outdoor types the world over for its uncompromising ruggedness, virtual indestructibility and unique character and charm.
What is more, the Islay connection persisted for some time: 'Islay became the undisclosed testing ground for production Land Rovers in the late '40s, with the Wilks brothers continuing to use the island as a proving ground as they developed the Series Land Rover,' the company said.
More than two million vehicles later, the Defender has become a casualty of strict EU emissions and safety regulations. But such is its enduring popularity that production was extended for an extra month to the end of January to cater for a spike in demand as enthusiasts clamoured to buy the last models to be made.
The Islay link still persists, thanks to a family connection with the Kilchoman distillery: founder Anthony Wills' wife, Kathy, is great-granddaughter of Spencer Wilks, and the distillery continues to use its own Defender for UK and European tours – with plans to extend this initiative into the US and beyond.
And, last summer, Land Rover brought a number of Defender models to Islay to celebrate the connection – and made a short film about it…