Islay farm distillery Kilchoman is to double its production capacity by the end of next year in a bid to exploit the growing market for single malt whisky.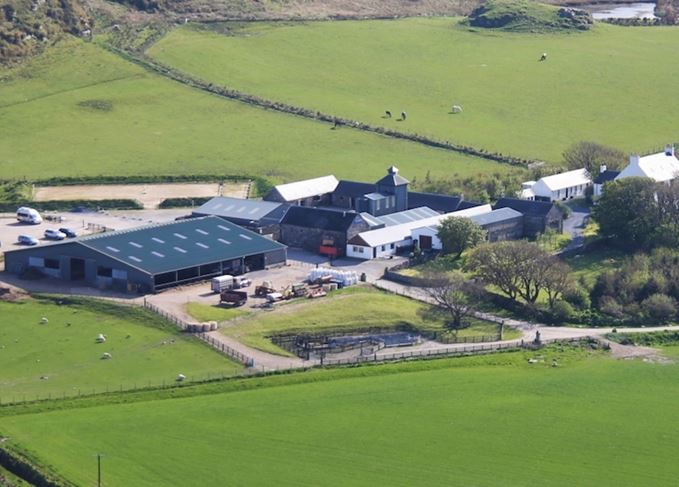 Kilchoman, which began production in 2005, has already built a new malt floor and kiln on the site of the old Rockside Farm cow shed.
This is due to become fully operation in November, and will be capable of processing four-tonne batches of the distillery's own barley, compared to the two tonnes which the existing maltings can produce.
In 2018, construction will start on a new stillhouse, mash house and tun room – housing two more stills, a mash tun and six new washbacks.
All will be of the same size and design as the distillery's existing equipment in an effort to ensure that the character of the new make spirit will remain consistent.
When fully operational, the two stillhouses will allow Kilchoman to produce a maximum of 460,000 litres of pure alcohol (lpa) per year, a doubling of its current capacity.
In addition, five new warehouses will be constructed on-site over the next five years.
'The single malt market is still growing and we want to be part of this continued growth,' said Kilchoman founder Anthony Wills.
'We have built momentum with sales and I don't want to be in a position in four to five years of having to allocate stock.'
The news comes as a number of other Islay distilleries, including Ardbeg and Laphroaig, are reportedly looking to expand their production.
Two weeks ago, Diageo announced that it would rebuild Port Ellen distillery, 34 years after it closed, with production likely to restart by 2020.
Meanwhile, independent bottler Hunter Laing is currently building a new distillery at Ardnahoe, with production due to begin next year.
WATCH: Anthony Wills reveals how Kilchoman will meet demand for single malt Scotch.
Watch the full interview here: Anthony Wills: Why Kilchoman needs to grow.