Beam Suntory has relaunched its blended Scotch whisky, Teacher's Highland Cream, in an effort to modernise the brand for a new generation.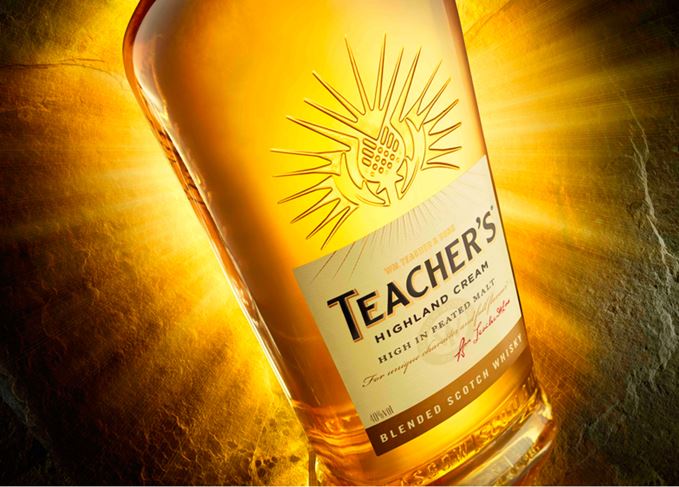 The new-look bottle is more streamlined and embossed with a thistle emblem to underpin Teacher's provenance, which the group claims is 'increasingly important for consumers who are looking for brands with an authentic sense of history and heritage'.
In addition, the bottle now also highlights a major USP of the blend on its label with the words 'high in peated malt' printed prominently below the brand.
Julie Pender, international marketing manager of Scotch, Irish & Japanese whisky at Beam Suntory, said: 'Our new packaging will reinforce Teacher's leadership position in key markets like India and Brazil, support its premium Scotch whisky credentials and extend its appeal to more international legal-age consumers.
'We believe the new packaging will be received positively by consumers who are just starting to experiment with Scotch; they have tried other whiskies and are looking for a more premium choice.'
The bottle is now rolling out to countries across the world, including the UK and India where Beam Suntory claims Teacher's leads the Scotch whisky category.

Teacher's Highland Cream has ditched its signature heavy black band and lettering in favour of lighter design cues and clearer communication of the whisky's peated malt content.