Jim Beam has begun construction on the Fred B. Noe Craft Distillery, a new small-batch production facility, as part of a US$60m investment to re-establish the James B. Beam Distilling Co.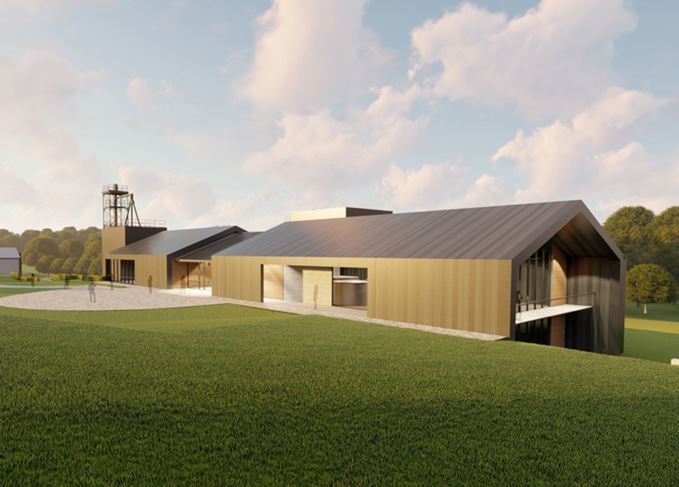 The distillery, named after seventh generation master distiller Fred Noe, will produce Jim Beam's small-batch offerings such as Knob Creek, Bookers and the 'next generation' brand Little Book.
The new distillery, based at the Bourbon brand's Clermont, Kentucky production site, will also allow Jim Beam to experiment with new fermentation and distillation techniques.
Eighth generation Jim Beam distiller Freddie Noe, said: 'Now, I can't think of anyone who's set up the future of Bourbon any better than my dad, so I can hardly begin to express my pride in naming this new distillery after him.
'At Beam Suntory, we like to say that we're all one big family and what we're beginning here today reinforces our leadership in Bourbon and sets us up for the future.'
The investment by parent company Beam Suntory will also go towards renovating the Clermont site's existing visitor centre, while US$5m has been donated to the University of Kentucky to establish the James B. Beam Institute for Kentucky Spirits, a facility to educate the next generation of distillers.
The James B. Beam Distilling Co., the name the company will be operating under going forward, was the company's title immediately following Prohibition, before it was changed to Jim Beam Brands Co. and acquired by Japanese firm Suntory in 2014.
Albert Baladi, Beam Suntory's president & CEO, said: 'Beam Suntory is excited to honour our roots by investing in the James B. Beam Distilling Co., setting ourselves up for a bright future in Kentucky and around the world.
'With nearly 225 years behind us, we are proud of our history of entrepreneurialism, craftsmanship and innovation – we are thrilled to be laying the foundation for the next 225 years.'
The investment by Beam Suntory comes after a warehouse caught on fire on 4 July, causing up to US$300m worth of whiskey to be lost and Beam Suntory to face a fine as a result of the environmental damage caused in the aftermath of the blaze.