Beam Suntory, owner of Bowmore and Auchentoshan distilleries, has named Ron Welsh its new master blender following the departure of Rachel Barrie earlier this year.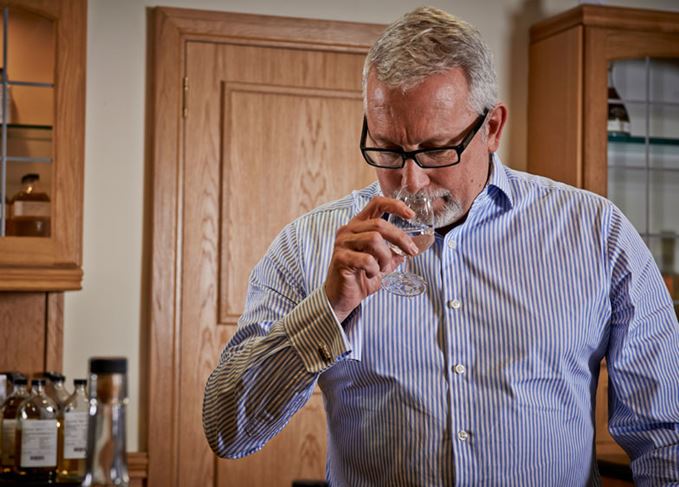 Welsh has 25 years' experience working in the whisky industry, most recently as senior manager of inventory management and spirit quality at Beam Suntory UK.
As master blender and strategic inventory manager, he will now oversee the creation of Beam Suntory's single malt and blended Scotch whiskies, covering both existing expressions and the development of new product lines.
In the interim, Welsh will also be responsible for developing new products in Beam's Irish whiskey portfolio, which includes Kilbeggan, Connemara, Greenore, Tyrconnell and 2 Gingers.
Welsh said: 'I'm very pleased to be recognised for the creative work I have been contributing to Beam Suntory for the past couple of years, and very excited to be developing new Scotch and Irish expressions.
'Most importantly, I look forward to developing and nurturing my talented team to bring new flavour experiences to our customers.'
Welsh's new expanded role follows the departure in February this year of former Beam Suntory master blender Rachel Barrie, who took over from Billy Walker as whisky maker at BenRiach Distillery Company.
Barrie had worked with Morrison Bowmore Distillers – Beam Suntory's Scotch whisky subsidiary – for five years, working on expressions from the group's Bowmore, Laphroaig, Auchentoshan, Ardmore and Glen Garioch distilleries, as well as the Teacher's blend.
Welsh has spent the last 25 years working in distilleries and managing stocks and blend recipes.
Having previously been the sole blender for Beam Inc UK prior to its takeover by Japanese group Suntory in 2014, Welsh has been responsible for creating expressions such as Laphroaig PX, Laphroaig 18- and 25-year-old, Ardmore Legacy and Ardmore Triple Wood.
Prior to his role at Beam Inc, Welsh worked as bulk stocks manager at Allied Domecq, where he helped develop the design of the quarter casks used in Laphroaig Quarter Cask.