Jim Beam master distiller Fred Noe has partnered with Suntory chief blender Shinji Fukuyo to create a new blended Bourbon that 'reimagines what Bourbon can be'.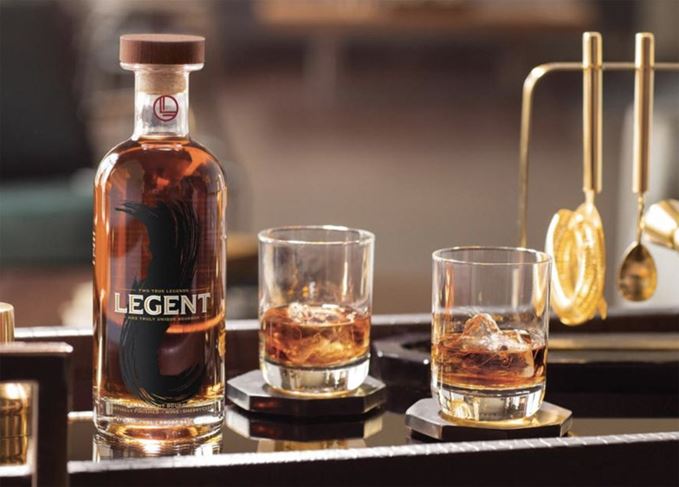 Said to be the 'first of its kind', Legent (pronounced 'lee-jent') combines Noe's whiskey distilling experience with Fukuyo's Japanese blending expertise.
Starting out as a Kentucky straight Bourbon made to the classic Beam family recipe, the whiskey has been further matured in wine and Sherry casks before being blended by Fukuyo with other Kentucky straight Bourbon whiskeys from within the Beam portfolio.
Bottled at 47% abv (94 proof), Legent is described as having a rich nose with a 'well-balanced' palate and 'unexpectedly long' finish.
'Legent is the perfect articulation of the amazing things that can be achieved when two great cultures come together as one, sharing a unified vision to bring true innovation and best-in-class spirits to the world,' said Takeshi Niinami, CEO of Suntory Holdings.
'This Bourbon honours Fred and the Beam family's proud traditions while showcasing Shinji's award-winning blending capabilities.
'Quite simply, it's a bourbon no one else could create.'
Blended American whiskey has had a reputation as being bottom shelf liquor – whiskey blended with up to 80% white spirit.
However, recently a wave of distillers, such as William Grant & Sons with its Fistful of Bourbon, have been challenging the definition with blended Bourbons made using aged whiskeys.
Fukuyo added: 'I have always been fascinated by the flavour profiles that can be achieved through innovation.
'Using the historic Bourbon recipe of Fred's family as a solid foundation, I was able to explore new taste profiles and reach a final product that reimagines what the future of Bourbon can be.'
Legent is now available in select markets in the US for around US$34.99 for a 750ml bottle.