Glenfiddich has revealed a new global brand ambassador to be the face of the single malt Scotch whisky brand worldwide.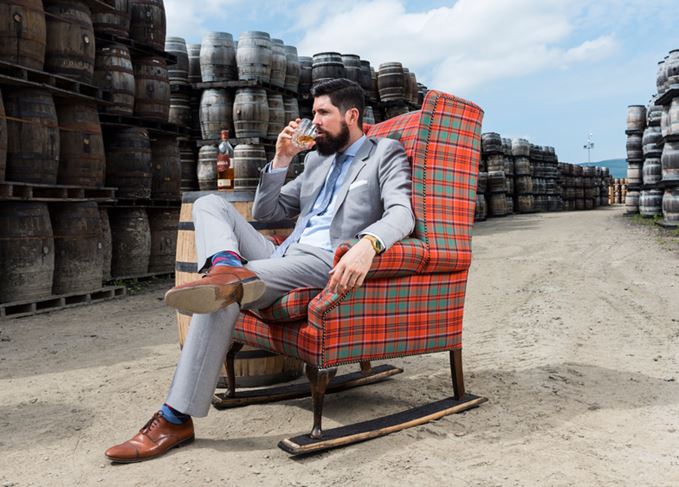 Struan Grant Ralph, who was born and raised in Speyside, has stepped into the role previously occupied by Ian Millar for the past 10 years.
With a master's degree in Chemistry, Ralph has worked as a bartender and whisky ambassador across the US and Asia Pacific, and most recently as a Glenfiddich brand ambassador on America's east coast.
The Scot will now 'play a pivotal role' in championing Glenfiddich worldwide, particularly in emerging markets.
Ralph said: 'Having been a brand ambassador for Glenfiddich for last few years, I've had an incredible opportunity to share the history, heritage and vision of the brand that created the single malt Scotch whisky category. It's an absolute privilege to step into a global role of such importance and it's something of a homecoming for me.'
Ralph succeeds Millar who left the role for a position as prestige specialist for William Grant & Sons' whisky portfolio, based at Glenfiddich distillery in Dufftown.
Enda O'Sullivan, global brand director for Glenfiddich at William Grant & Sons, said: 'Struan embodies Glenfiddich's entrepreneurial, forward thinking mindset and desire to break new ground. He brings with him a wealth of whisky knowledge and expertise and he has already played a fundamental role in the success of the brand in the US.
'We will harness his dynamism, innovative thinking and unique skills at a global level and he will play a crucial role as the face of the brand, leading from the front to develop key relationships and initiatives to further enhance Glenfiddich's excellent reputation with whisky novices, enthusiasts and connoisseurs as well as on trade partners.'