The US drinks trade has reacted with shock and dismay to Diageo's decision to axe its influential and much-praised Masters of Whisky programme. But what lies behind the move? Richard Woodard and Fred Minnick report.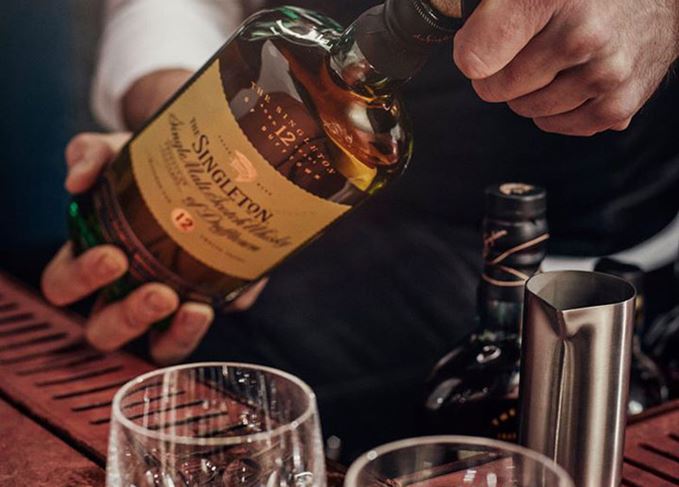 There's a whisky renaissance gripping the US right now and, while home-grown products from Kentucky and Tennessee are at the forefront of the boom, single malt Scotch and expensive blends are also reaping the rewards.
At the same time, the leading producer of Scotch whisky, Diageo, has made 'growth of Scotch globally' one of its three key focus areas for the year ahead, with the huge US market playing a vitally important role.
In January, company CFO Kathryn Mikells warned that Diageo was looking to tighten its spending on agencies, but emphasised the continued importance of mentoring, signalling that this would be scaled up 'exponentially' for Johnnie Walker.
As such, the company's decision to axe its much-praised (and widely imitated) Masters of Whisky education and mentoring programme, revealed exclusively by Scotchwhisky.com yesterday, seems surprising.
With its roots in an ambassador initiative that started in 1993, the scheme encompasses a small army of 24 ambassadors – the Masters of Whisky – who act as evangelists for Diageo's Scotch whisky brands, especially the single malts and Johnnie Walker.
The ambassadors were required to earn a General Certificate in Distillation from the Institute of Brewing and Distilling, and were the only ambassador programme in the US to implement certified levels of achievement
Carrying out a range of activities including tastings, introductions to whisky and more involved and technical masterclasses, the 24 mentored more than 120,000 people across the US in 2015.
It's a programme that has had its critics in the past, but early doubts about its credibility have been largely dispelled, according to sources in the US. 'Their Masters of Whisky have over-indexed on engagement with key influencers in all aspects of the whisky business, and their expertise is such that no-one now questions their title "Master", as they did a few years back,' said one non-Diageo source who has worked closely with the programme.
So, what lies behind Diageo's decision? A radical rethink of how the company sells its more expensive Reserve portfolio of products in key bars and restaurants throughout the US.
The rethink, based on feedback from distributors, the trade and brands, has led to a switch of marketing agency with ENTHUSE, the luxury division of New York-based Inspira, replacing MKTG, which had previously run the Masters of Whisky programme on Diageo's behalf.
But, more importantly, it also constitutes a deeper philosophical change to the way in which Diageo sells these products to this audience.
Scotchwhisky.com understands that the emphasis under ENTHUSE will be on luxury experiences geared to increasing sales at key on-premise venues, rather than on brand- and category-focused education, as was the case with the Masters of Whisky and MKTG.
Some leading figures in the US drinks trade are unconvinced by the merits of this approach. 'Strong trade advocacy in my opinion is built upon real human relationships, and I've seen many brands enjoy great success with certain segments of the trade as a result of the right people personifying a brand in this way,' said Josh Harris, founding partner of hospitality business The Bon Vivants.
'As someone who clings tightly to real human connection in business, because I've seen it waning across many industries, I'm sad that circumstances (about which I have no knowledge) have led to the elimination of a programme built on so many real, charismatic, passionate and credible people.'

World leader: Masters of Whisky mentored more than 120,000 people on products such as Johnnie Walker last year

Another leading member of the US bar community branded Diageo's strategic shift 'disappointing' and explained: 'In today's world, a business needs people generating sales and a separate set of people building the brand.
'That's essentially the division between marketing and sales, and are two different skill sets. It's beyond unfortunate that their value isn't fully appreciated.'
Describing the Masters of Whisky ambassador team as 'cumulatively the best in the US', he added: 'Programmes like the Masters of Whisky organically build lifelong ambassadors that have deep ties to the "teachers" and the brands they represent.
'When you have the most comprehensive Scotch portfolio on the planet, you don't need these people to move cases or secure menu placements – they will come organically. How powerful is the buy-in from an account when you didn't even have to ask for the sale?'
When Diageo started the programme that evolved into Masters of Whisky in 1993, the idea of having dedicated 'ambassadors' for whisky was in its infancy; now, thanks in great part to the success of the initiative, they've become – in the words of one of Diageo's own distributors – the 'standard tool' for the promotion and building of brands.
The same distributor conceded that some ambassadors are more effective than others, but added: 'To unilaterally disassemble a national team is both irresponsible and short-sighted. Try to make me hear that the work is not quantifiable, and I will be glad to make you see where it has had an impact.'
What does the company have to say about the shift? 'We made a decision to evolve our ambassador programme because we believe it will benefit our Reserve business, a big part of which is Scotch and North American whisky,' a spokesperson told us.
'We remain committed to educating consumers about our brands and to supporting our whisky brands with the right resources and investment.
'Certainly we recognise with any change some will choose to focus on change rather than the ultimate benefit to consumers and the trade – ultimately, our goal is to provide the most value to these critical elements.'

Classic scene: The Masters worked closely with the Classic Malts, including Talisker

Perhaps part of the reason for the move is the sheer ubiquity of brand ambassadors in the modern drinks industry – a situation which the much envied example of Masters of Whisky did much to create. Is today's spirits trade saturated with brand ambassadors, diluting their individual efficacy?
Whatever the truth, some of Diageo's competitors are mystified by the decision to dissolve Masters of Whisky. 'I was surprised to hear the news,' said Charlotte Voisey, director of brand advocacy at William Grant & Sons USA, distributor of Glenfiddich and Balvenie, among others.
'The spirits industry has grown so much over the last decade or so, and I believe a lot of that strong growth has come from education and relationship-building between spirits companies and the bartender community. It is a long-term game, but one that has shown progress to be proud of… If anything, I would expect to see more investment in this area.'
Diageo has stressed the 24 Masters of Whisky will be told about the new jobs with ENTHUSE/Inspira, and will be welcome to apply for those roles.
But will this happen? The non-Diageo source who has worked closely with the programme concluded: 'One can only assume that many of these Masters will walk, and will be welcomed by other whisky producers and distributors eager to deploy their skills to drive growth in just the way they have been doing.
'Diageo's loss will be their competitors' gain – all this in a year when their CEO has declared their Scotch brands to be their biggest priority.'
The personal impact of Diageo's rethink on the 24 Masters of Whisky will be almost immediate; the longer-term consequences for the company's formidable portfolio of Scotch whiskies in the US market – whether positive or negative – will be felt for some years to come.