Strathearn distillery has become the first in Scotland to produce a cider brandy, following a partnership with Thistly Cross.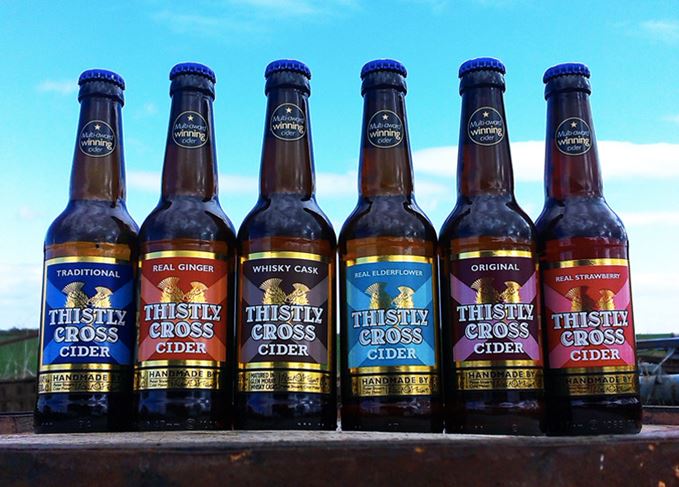 The Perthshire distillery, which claims to be Scotland's smallest, will release small batches of its brandy while it waits for its single malt Scotch whisky to mature.
Two expressions have been created so far using cider obtained from the East Lothian producer, that have been matured in either French or American virgin oak.
Since its opening in 2013, Strathearn has been producing a variety of gin to secure income until its first single malt whisky is released at Christmas this year.
Tony Reeman-Clark, founder of the experimental Strathearn distillery, said: 'Distilling cider was something I'd always been interested in, so I applied for a cider licence when I built the whisky distillery, just in case. The plan started to come together when I passed Thistly Cross on a train. I hadn't realised that there was a cider maker in Scotland so, from that point, everything clicked into place.'
Peter Stuart, head cider maker at Thistly Cross, said that although Scotland has not historically been a large cider-producing nation, the perception has changed in recent years.
He said: 'Cider brandy tends to be produced in parts of the world with strong cider making heritage, such as the Calvados region in Normandy.'
Strathearn's cider brandy will be released in small batches of 200 bottles from this month.
Thistly Cross also works with Glen Moray distillery to source ex-Scotch whisky casks to mature its Whisky Cask Cider.