Glen Moray distillery
Speyside Single Malt Scotch Whisky
It is believed that the closeness of the river and the high water table produces a slightly warmer and more humid microclimate which assists maturation. Since the La Martiniquaise takeover [see below] a higher percentage of first-fill American oak is used, adding more buttery notes to the mix. It was one of the first whiskies to be 'finished' in wine casks – Chenin Blanc and Chardonnay specifically – as well as Port. After a few quiet years, new releases are beginning to appear. Some peated malt is now being run as well.
Region

Speyside

Production type

Single malt

Distillery Status

Working

Brands produced here

Westport
Glen Moray History
Although now in the midst of housing, Glen Moray originally sat outwith Elgin's boundaries (it was where the burgh's gallows once stood) and started life as a brewery, taking its water and power from the fast flowing River Lossie alongside. The downside of this watery proximity is the act that the distillery regularly floods.
Its function changed in 1897 as one of the many new distilleries built (or in this case converted) at a time when the whisky boom seemed never ending. Like many [Imperial, Benriach] it fell victim to the slump which took place at the start of the 20th century and closed in 1910, being snapped up in 1923 by Macdonald & Muir (owner of Glenmorangie).
A large Saladin maltings was installed in 1958 when the number of stills doubled to four. The maltings ran until 1978.
In the latter part of its ownership by Glenmorangie, Glen Moray became the firm's 'budget' malt with a price often the same as standard blends. While sales rose, there was little profit made and the distillery's image was badly damaged.
In 2008, it was sold to French distilling firm La Martiniquaise, predominantly for fillings for its Label Five and Glen Turner brands. Capacity has since been increased by 40% with new washbacks and another pair of stills being installed.
Timeline
1828

West Brewery is built on the outskirts of Elgin

1897

The brewery is converted into a distillery, Glen Moray

1910

The distillery is closed

1923

The site is purchased by Glenmorangie owner Macdonald & Muir and begins distilling again

1958

Glen Moray's stills are doubled to four and a Saladin box is installed

1978

Just 20 years after installing a Saladin box, Glen Moray's maltings are decommissioned

1996

Macdonald & Muir changes its name to Glenmorangie

1999

Glen Moray introduces its first wood finishes – Chardonnay and Chenin Blanc

2004

French luxury goods group Louis Vuitton Moet Hennessy (LVMH) buys Glenmorangie

2008

LVMH sells Glen Moray distillery to La Martiniquaise

2014

Glen Moray Classic Port Finish is released

2015

Glen Moray Classic Peated is launched
Owners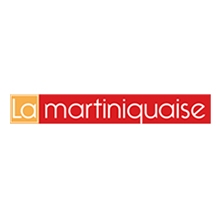 Parent company
Current owner
Previous owners
Contact
Address

Glen Moray Distillery




Bruceland Road




Elgin




Moray




IV30 1YE




United Kingdom

Website

Phone

+44 1343 550900

Email

Visitor Opening Hours

Monday

9am to 5pm

Tuesday

9am to 5pm

Wednesday

9am to 5pm

Thursday

9am to 5pm

Friday

9am to 5pm

Saturday

10am to 4.30pm (May-Sept)

Sunday

Closed
Missing Information?
We strive to provide the most up-to-date and accurate information possible, but if you think we have missed something or you have an image you'd like to share, then please let us know.
Get in touch