Scotch whisky brands must refrain from escalating their prices too quickly or risk losing loyal fans, says Rupert Patrick, CEO of WhiskyInvestDirect. Instead of being driven by short-term profits, he argues, companies should take a long-term approach.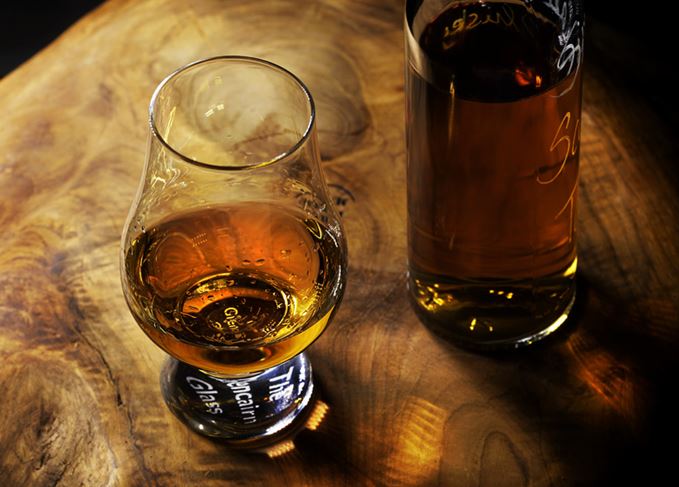 If you look at the Scotch whisky industry and the issue of giving consumers fair value, there is an underlying truth to consider. In real terms production costs have gone down over the past 20-30 years, so we can make Scotch cheaper than we have ever done. Of the three Ws – the whisky, wood and warehousing – none have really gone up in cost and we've become more efficient, with the big companies getting bigger and enjoying greater economies of scale. Even though successive governments, certainly in the UK, have hiked up tax on whisky, I believe we can still give great value to the consumer. We really don't need to be short-term and greedy.
It's a subject that got me thinking outside the Scotch whisky box. In my 20s, when I was working in the wine trade, it was often the case that if the price of a top Bordeaux got too high you were better off buying the second wine. In the case of Château Latour, it was Forts de la Tour, which used to represent brilliant value for money because the value of the brand wasn't so much in the name. I suppose that is my benchmark of great value – where brand premium is not all being paid for upfront.
In my formative years in the whisky industry with Ian Macleod Distillers, the firm's Isle of Skye eight-year-old blend was extraordinarily good and well priced back in the 1990s. I think that formed my views about value in Scotch whisky – this knowledge that you could produce great stuff at a fair price for the consumer. Since then there has been an upward spiral, with brands competing to outdo each other on price and gain a higher ranking on some whisky league table.
There is no question that the top is pulling up the bottom, and it's a bit like boardroom pay or London house prices. When the top apartments are going for tens of millions of pounds, it does have an effect on everything else and explains why the first rung on the property ladder is totally out of reach of anybody earning a reasonable wage of say, £30,000-50,000. We mustn't let whisky fall into that trap, and we won't.

Life-long loyalty: Take a long-term approach to pricing or risk losing fans, says Patrick

Of course, the whisky people often point to is Macallan. In its move upmarket I would imagine that some of those original Macallan drinkers have been left behind and I can think of a number of other brands that have been sucked into that whirlwind of escalating prices. But, while there's a tendency to talk a lot about such whiskies, I don't believe it's what's really happening in the market. There are plenty of examples of brands that are built on good value and pitched at the right level.
One of the first lessons I learned at business school was not to look at just an individual purchase from a customer, but to consider the potential lifetime value of that customer. If she or he is going to buy your product over five, 10 or 15 years, there is an extraordinary lifetime value you can build up. That's what the industry should be thinking about. Firms want to keep people in their brands and loyal to their whiskies, and you do that by being consistent with quality and fair with pricing. Once you have lost somebody, it's much harder to win them back. I know that from both the James Eadie blend and WhiskyInvestDirect.
It may be a generalisation, but I feel the brands that appear to offer the best value for money tend to come from the bigger companies, with the likes of Johnnie Walker Black Label, Chivas Regal or Balvenie. These are really good whiskies that have been marketed and built up over centuries in a long-term way. Their owners know that if their production and sales are reasonably in sync, they will make good margins while at the same time being able to give their consumers a fair price. The truth is Scotch can't operate in a vacuum. There are plenty of other whiskies and spirits out there if rising prices leave customers behind.

Sensible pricing: Keep whisky prices in check or drinkers will look elsewhere, says Patrick

Unfortunately, there has always been a disconnect between production and sales in the whisky industry and I suspect there always will be. In any big whisky company, the fastest turnover of staff is likely to be in sales and marketing. In an ideal world those responsible for incentivising the sales force would take the long view. If people were more accountable for the 5-, 10- or even 15-year performance of a brand, they would take fewer risks with price hikes.
That said, I accept that with rarer, more expensive whiskies it makes sense to maintain a price that keeps the secondary market at bay. If you can cut out the middle man, the consumer does tend to get a much better deal. You only have to look at the supply chain for top Bordeaux wines which go from the château to the consumer via a courtier, a négociant, an importer and a retailer – that's five margins to look after.
We also need to think about the historical context. If you go back to the 1980s and 1990s when Scotch whisky volumes began to pick up, 95% of it was blended Scotch, which was put under a lot of pressure. The value went down and so did the quality, thanks to a price war in the supermarkets. At the time we didn't give enough value to the real characteristics of Scotch whisky, that it is an aged spirit matured for at least three years. Hopefully we've learned lessons from that. However, I would argue that we have now probably gone a little bit too far the other way. Maybe the pendulum needs to swing back towards the middle where Scotch whisky drinkers and the industry would be a lot more comfortable.