All good things must come to an end. It will not have gone unnoticed that the Whisky Virgin has been mute for some months now. Had this mysterious personage taken an oath of silence, as well as of celibacy? Even worse, had they been abducted by John Haydock, whose mysterious re-disappearance appeared to coincide with the vanishing of the Virgin?
Nothing so dramatic. To put it delicately, the Virgin had – shall we say – acquired a level of knowledge and experience no longer compatible with their previous state of innocence and purity. The way, indeed, of all flesh.
The Whisky Virgin is dead; long live the Whisky Virgin. Yes, we have sought out a new novice, a fresh-faced ingénu(e) keen to cut their teeth in the big, sometimes scary world of Scotch whisky. Introducing the all-new Whisky Virgin, talking on their debut of chocolate and Scotch…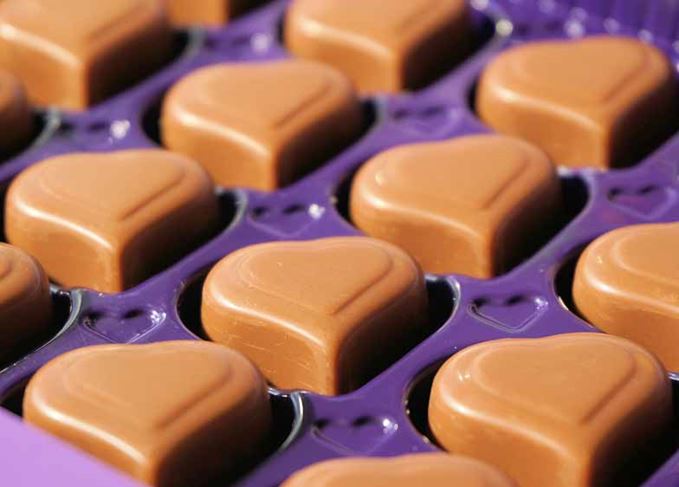 Well, I'm a firm believer that honesty is the best policy, so I won't make my entrance to Scotchwhisky.com by lying to you – I have a super-sweet tooth. An 'I'll carry round an emergency family pack of Dairy Milk chocolate in my bag just in case I get hangry' kind of sweet tooth. Man, what I would give to have been one of those kids with a golden ticket to Willy Wonka's Chocolate Factory (RIP Gene Wilder).
But my sweet-toothed obsession has been rivalled by a new-found love of mine – Scotch whisky. Now, I'm not one of those kids who grew up watching their folks enjoy an after-dinner dram – and for a long time I was no different.
No, my meeting with Scotch was pure accident: right place, right time, right bar and now I'm all: 'Pour me another, fam,' d'you get me? I'm by no means an expert – not even close – but I'm learning as I go and part of learning is making mistakes – so hey, allow me!
So there I was a few weeks ago about to leave the gym having put in a 60-minute shift (I'm not really a gym junkie per se, but I know calories in need to be sweated out) and I hear my phone buzz. It's a mate of mine from work who's also jumped on this Scotch hype with me and they're saying something about a new whisky experience they've seen advertised in Mayfair.
Mayfair? There's only one thing that comes to mind when I read the word 'Mayfair' and that is a long row of pound signs (theirs, not mine). I shrug the idea off, as there's no way I could cough up that sort of cash.
But she's persistent, I'll give her that. She's reeling off facts about different whisky styles, tutored nosing (nosing? you mean smelling?), and tasting sessions, most of which is going well over my head until she says the clinching combination: whisky and chocolate.
That stops me in my tracks; this could be interesting, and before I know it we're booked in for a flight of Macallan paired with chocolate and my pockets are £45 lighter.
We show up, take our seats and the bartender brings us four glasses of Macallan – Gold, Amber, Sienna and Rare Cask – presented on this tidy wooden tasting tray, and what I swear down were the world's fanciest chocolates. There are milk truffles, dark truffles, lemongrass and lime chocolates and cinnamon-flavoured chocolates – my brain is in overdrive taking this all in. How does it work? Why does it work?
Our bartender explains to try the whisky, then a small bite of the matching chocolate, then have another taste of whisky to see how the flavours change.
Well I'll be damned – those chocolates knocked it out the park. The intensity of the flavours when you took that second sip of Scotch was out of this world, all bettered by the addition of the chocolate – caramel, citrus, vanilla, cocoa beans, burnt sugar, raisins, soft spices, all fighting for their place on my tongue. The combination was sublime, bruv, I'm telling you – sublime.
But whisky and chocolate doesn't have to be all about high-end Macallan, Mayfair hotels and bespoke chocolatiers, you know. I've been swept up in the madness and itching to test it out for myself at home, because hey, tasting experiences are expensive, am I right? But I'm telling you, a short Google search, some careful flavour combinations and you are onto a winner.
Grab that Glenfiddich sitting in your cupboard, open a pack of Kit-Kats and see what's happening. Not got any Kit-Kats? Don't sweat it, fam – experimentation, so I've been told (and, so far, I agree) is what this Scotch-drinking journey is all about.
Switch up the chocolate; switch up the Scotch. Famous Grouse and Crunchies; Glenmorangie and Wispas; or have a Balvenie with your Freddo (but don't get me started on inflation, bruv: used to be 10p, now it's 25p for the same-sized frog...) But that's by-the-by – just see what works.
My cynicism is long gone; whisky and chocolate? I get it.