Bladnoch distillery
Lowland Single Malt Scotch Whisky
Production-wise its style varied. At the start of the Bell's era it was light and floral, but the blender's template of nutty and spicy became the norm towards the end of its ownership. When distilling started again in 2000 the old, more delicate, style was reintroduced – which explains the variation in character in official bottlings. Some peated malt was also run in the Armstrong era, a period which also saw the firm expand into independent bottlings – all of which were sold at incredibly keen prices.
Today, under the auspices of Australian owner David Prior, Bladnoch produces a light, grassy and malty Lowland-style malt.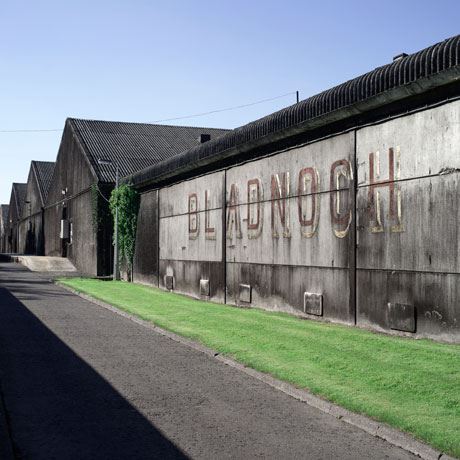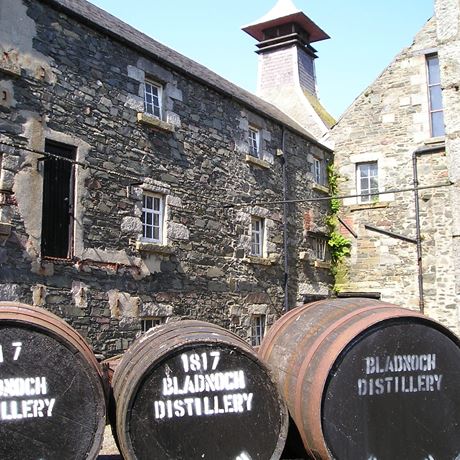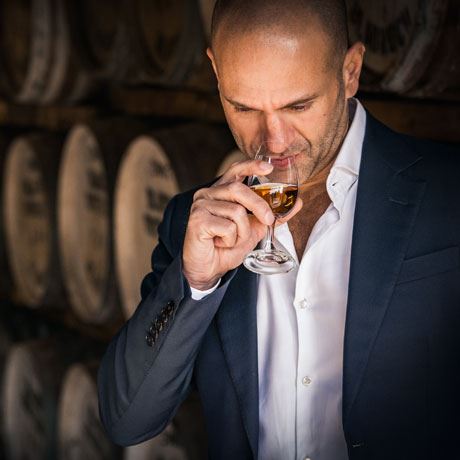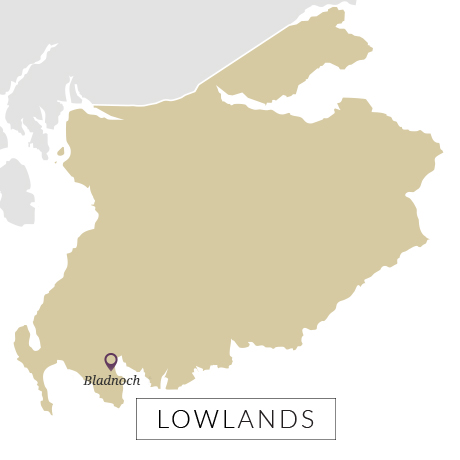 Region

Lowland

Production type

Single malt

Distillery Status

Working

Brands produced here

Diomhair'Eachd
Bladnoch History
It was 1817 when John and Thomas McClelland took out a licence to make whisky on their farm in the hamlet of Bladnoch near Wigtown in the far south-west of Scotland. It stayed in family ownership until 1905, when it was one of many stills to close during a period of over-supply and low sales.
Bladnoch is not far from the sea crossing between Stranraer and Larne and twice in its history its saviours have come from Northern Ireland. The first of these was Belfast distiller Dunville & Co. which owned the Royal Irish distillery. It bought Bladnoch in 1911 and continued production – albeit intermittently – until 1937. At that point, Dunville's directors were spooked by (Scottish-based) DCL's declaration that Irish whiskey had no future. After DCL turned down the chance to buy the firm, it went into liquidation, despite being profitable and having stock. Bladnoch was closed once more.
Worse was to follow. Its new owner, Ross & Coulter, sold off Bladnoch's mature stock and sent the distilling equipment to Sweden – and so the story continues, with owners coming and going at rapid rate. Bladnoch reopened in 1956, was expanded to four stills in 1966, became part of Inver House for a decade, and then in 1983 was bought by Arthur Bell & Son. After Bell's was taken over it was folded into Guinness/UD [now Diageo] and production once again slowed. In 1993, it was officially decommissioned.
The year after, however, two brothers from Northern Ireland bought it with the initial idea of turning the extensive site into a holiday village. A change of heart soon after saw them wishing to start making whisky again – contrary to the terms of sale. It took six years to persuade Diageo to allow them to make 100,000 litres a year – below capacity and as it turned out right on the limits of profitability.
Most of the distillery's income came from tourism, events and the extensive warehousing rented out to other producers. Production remained intermittent with mothballing taking place in 2009/10. In 2014, the brothers placed it into administration.
In July 2015 Australian businessman David Prior, along with ex-Scotch Whisky Association CEO, Gavin Hewitt, announced the purchase of Bladnoch and plans to restore the distillery to its former glory.
Ahead of its reopening in 2017, three single malts created using existing stocks of Bladnoch (Samsara, Adela and Talia), were released in limited quantities in Australia, the UK and other global markets.
Production at Bladnoch offically restarted in June 2017, with the flow of a grassy, malty Lowland-style spirit.
Timeline
1817

John and Thomas McClelland are granted a license to distil on their farm in Bladnoch

1905

The distillery is closed and production halts

1911

Irish group Dunville & Co purchases the distillery

1937

With production intermittent under Dunville, the company is liquidated and Bladnoch is closed. Glasgow whisky broker Ross & Coulter purchase the distillery and sell of the equipment

1956

Now under the ownership of A.B. Grant, Bladnoch reopens

1964

McGown and Cameron take over the distillery

1966

Bladnoch's production is expanded to four stills

1973

Inver House Distillers acquires Bladnoch

1983

Bought by Arthur Bell & Sons

1988

Guinness, which acquired Arthur Bell, opens a visitors' centre at the distillery

1993

By now under United Distillers, Bladnoch is officially decommissioned

1994

Raymond Armstrong purchases the distillery and recommences production in 2000

2014

Armstrong places Bladnoch into administration

2015

The distillery is purchased by Australian entrepreneur David Prior, and undergoes an extensive refurbishment

June 2017

Bladnoch distillery officially restarts production
Owners Parent company
Current owner
David Prior

2015 - present
Previous owners
Contact
Address

Bladnoch Distillery




Bladnoch




Dumfries and Galloway




DG8 9AB




United Kingdom

Visitor Opening Hours

Visitor centre to open in late 2017
See also
Independent bottler

Online fan club run by the former owners of Bladnoch distillery, and bottler of single cask whisky.

Distiller

Owner of Bladnoch malt distillery in Dumfries and Galloway.

Brand

Modern blended Scotch designed to appeal to a new demographic of whisky drinkers.