Inver House Distillers Profile
Inver House Distillers still retains its regional headquarters at Airdrie, where it once operated a malt and grain distillery complex, as well as the largest commercial maltings in Europe. It currently operates five malt distilleries in the Highlands and Speyside, including Balblair, Balmenach, Knockdhu, Pulteney and Speyburn, and produces the Hankey Bannister, Catto's and MacArthur's blends.
The group came to life in the 1960s as a subsidiary of the American Publicker Industries, but following a period of Scottish ownership, it is now under the ownership of Thailand-based alcoholic drinks group, ThaiBev.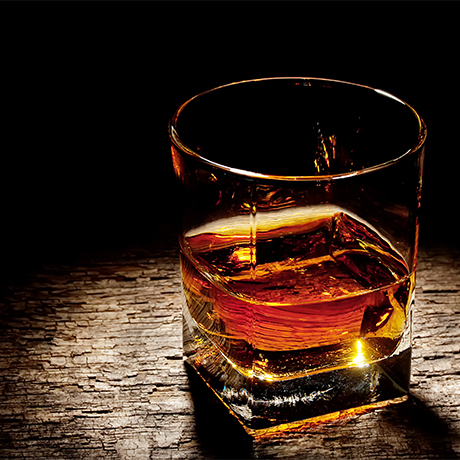 Inver House Distillers History
Established in 1964, Inver House Distillers started out as a subsidiary of Publicker Industries, based in Philadelphia.
Following its founding, Inver House Distillers settled on the Lanarkshire town of Airdrie to build the the Moffat whisky complex. Located on the site of the derelict Moffat Mills paper mill, the complex included a malt whisky distillery called Glen Flagler, and a grain distillery known as Garnheath.
Two years later in 1966, a large bottling plant was opened on the Airdrie site, which also housed Moffat maltings – the largest maltings in Europe at one point. The malting operation was sold to Associated British Maltsters in 1978.
In 1973 the company bought the Bladnoch distillery in Dumfries and Galloway.
However, the slump in demand for whisky (and the death of the company chairman) caused Publicker Industries to lose interest in its Scottish operations. This resulted in the sale of Bladnoch to Arthur Bell & Son in 1983 and the closure of the Glen Flagler site in 1985, which was closely followed by the grain distillery in 1986. However, Inver House continues to use the Airdrie site's warehousing and offices as a regional headquarters to this day.
By 1988 Publicker Industries had sold the company to the incumbent management team who expanded the operations by purchasing the Hankey Bannister brand from International Distillers & Vintners, and the then silent Knockdhu distillery from United Distillers. This purchase returned whisky distilling to the company when the site re-opened in 1989. To avoid confusion with the nearby Knockando distillery, the company re-branded the whisky anCnoc after the local hill.
The group acquired Speyburn distillery in Rothes, also from United Distillers in 1991. Pulteney distillery in Wick, Caithness, was added to its expanding portfolio in 1995, which was joined by Balblair distillery the following year. Both were acquired from Allied Domecq. The most recent purchase took place that same year – the group's largest distillery, Balmenach in Speyside. Balmenach had been silent since 1993 when United Distillers mothballed it. Production was re-instated in 1998 and the site is now responsible for producing the group's Caorunn gin.
The new century brought with it renewed foreign interest in the company and in 2001 Pacific Spirit (now International Beverage Holdings) purchased the group as the international arm of Thailand-based Thai Beverage Public Company (ThaiBev).
Distilleries & Brands
Blairmhor

Blended Malt Scotch Whisky

Catto's

Blended Scotch Whisky

Drum Major

Single Malt Scotch Whisky

Glen Drummond

Blended Malt Scotch Whisky

Hankey Bannister

Blended Scotch Whisky

Inver House

Blended Scotch Whisky

JG Kinsey

Blended Scotch Whisky

Munray

Blended Scotch Whisky

Pinwinnie

Blended Scotch Whisky

The Quintessential

Blended Scotch Whisky
Associated companies
Thai Bev

(Parent company)
Contact
Address

Inver House Distillers Limited




Moffat Distillery




Airdrie




Lanarkshire




ML6 8PL




United Kingdom

Phone

+44 1236 769377