Glenkinchie distillery
Lowland Single Malt Scotch Whisky
Clear wort and long ferments have pushed things towards lightness and fruit, while a glance at the enormous stills (the wash still is the largest in Scotland) immediately suggests masses of copper contact and reflux.
They are run however to cut down on copper contact and the steeply angled lyne arms run into worm tubs filled with cold water. All of this results in a new make which smells akin to over boiled broccoli.
This sulphurousness is a marker however (it means that the spirit behind isn't fruity) and disappears in cask, leaving this light, fragrant whisky with just a hint of meadow flowers and lemon, although the mid-palate has the texture you expect from a worm-tub site.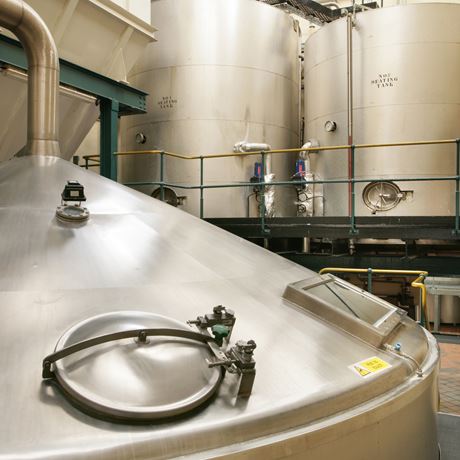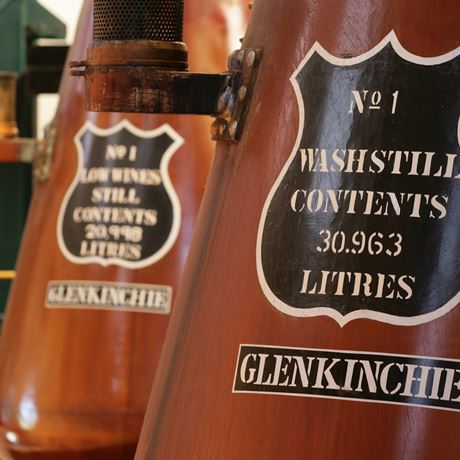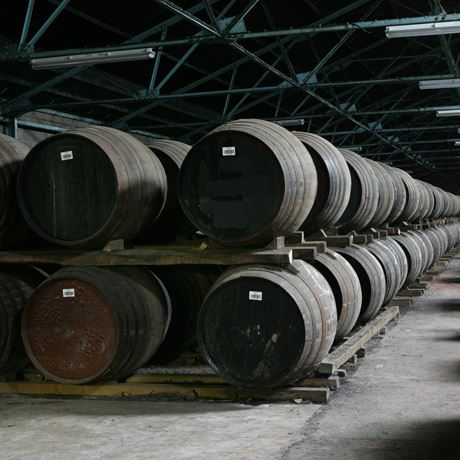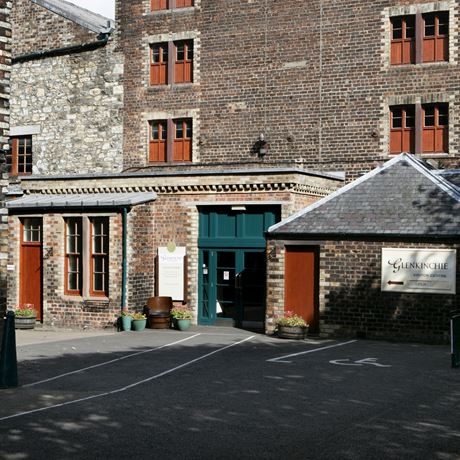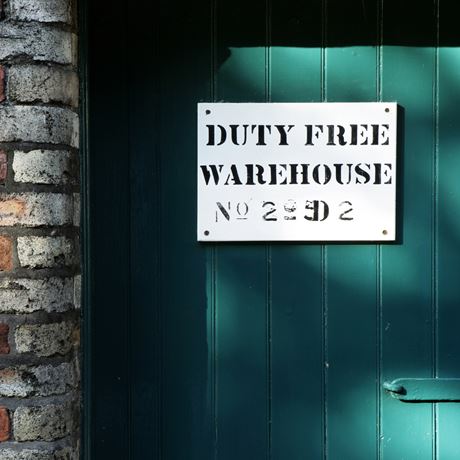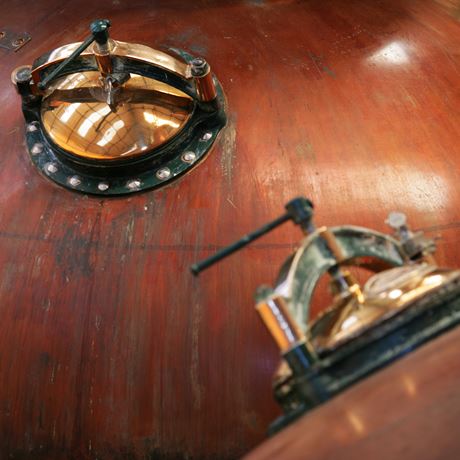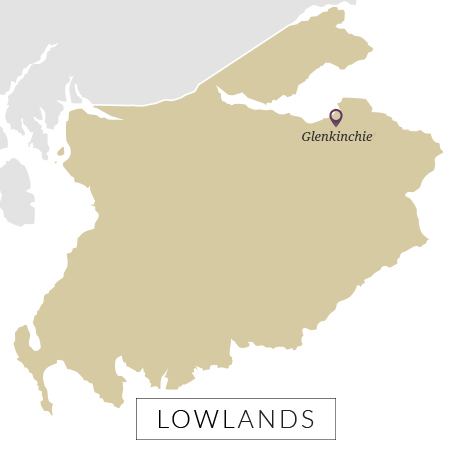 Region

Lowland

Production type

Single malt

Distillery Status

Working
Glenkinchie History
The Rate brothers, who founded Glenkinchie, started their legal whisky making adventure in 1825 when they opened a distillery nearby which they called Milton. Like many distilleries of that time, the name gives an indication as to the original use of the site, and there is also the inference that anyone who ran a mill at that point was also probably more than aware of (illicit) whisky making.
The Rate brothers then built a more substantial distillery on the current site in 1837, calling it Glenkinchie. (The name Kinchie, it is believed, comes from de Quincey, the family which originally owned the estate, an ancestor of whom, Thomas, wrote Confessions of an English Opium Eater.)
Their project, like so many, foundered, and in 1853 they were bankrupted and the site converted to a sawmill.
It wasn't until 1881 that whisky-making restarted, when a group of Edinburgh investors, seeing the rise in blended whisky sales, came on board. Under the eye of Maj. James Grey the plant was rebuilt and expanded into its current form in 1890.
In 1914, Glenkinchie joined forces with fellow Lowland distillers Rosebank, St. Magdalene, Grange and Clydesdale to form Scottish Malt Distillers. In 1925, after further expansions, SMD merged with DCL to form the most powerful consortium in Scotch whisky. The firm has since evolved into Diageo.
Glenkinchie's maltings remained open until 1968. The buildings have since been turned into an excellent museum which contains a remarkable scale model of a working distillery built by SMD in 1925 for the British Empire Exhibition.
Its time as a single malt brand only came in 1998 when it was chosen ahead of Rosebank as the Lowland representative within Diageo's Classic Malt Selection.
Timeline
1825

John and George Rate open Milton distillery

1837

The Rate brothers build a more substantial distillery nearby, called Glenkinchie

1853

Having gone bankrupt, the distillery is closed and converted into a sawmill

1881

A collective of Edinburgh-based investors led by Major James Grey reopen the site

1890

The site is refurbished and expanded

1914

Glenkinchie forms part of Scottish Malt Distillers

1925

SMD merges with DCL (now Diageo)

1968

Glenkinchie's floor maltings is decommissioned and turned into a museum the following year

1998

Glenkinchie is bottled as a single malt for Diageo's Classic Malt selection

2007

A 12-year-old and 20-year-old cask strength are released
Owners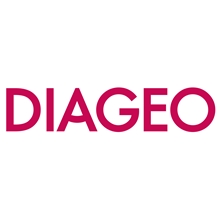 Current owner
Previous owners
Contact
Address

Glenkinchie Distillery




Pencaitland




Tranent




East Lothian




EH34 5ET




United Kingdom

Website

Phone

+44 1875 342012

Email

Visitor Opening Hours

Monday

10am to 4pm (Nov-Mar), 5pm (Apr-Oct)

Tuesday

10am to 4pm (Nov-Mar), 5pm (Apr-Oct)

Wednesday

10am to 4pm (Nov-Mar), 5pm (Apr-Oct)

Thursday

10am to 4pm (Nov-Mar), 5pm (Apr-Oct)

Friday

10am to 4pm (Nov-Mar), 5pm (Apr-Oct)

Saturday

10am to 4pm (Nov-Mar), 5pm (Apr-Oct)

Sunday

11am to 5pm (Apr-Oct)