Garnheath distillery
Lowland Single Grain Scotch Whisky
Garnheath was developed to produce both neutral grain spirit (NGS) and grain whisky at a time of increasing demand for blended Scotch whisky. With its five continuous stills it had a capacity of 15m OPG (original proof gallons), making it one of the largest grain distilleries in Scotland at the time.
Garnheath was never officially bottled as a single grain, though a small handful of independent bottlings exist.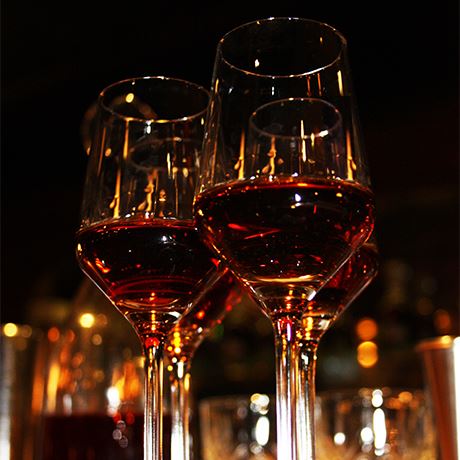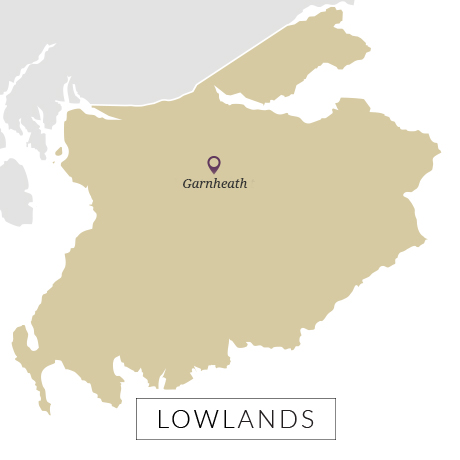 Region

Lowland

Production type

Single grain

Distillery Status

Demolished
Garnheath History
By the 1960s several multipurpose grain and malt distilleries had cropped up around Scotland, including sites such as Dumbarton/Inverleven near Glasgow, Ben Nevis in Fort William and Strathclyde/Kinclaith in Glasgow. Operating dual malt and grain operations was seen as a cost-effective way for blenders to secure stocks for their own brands.
In 1964 Philadelphia-based Publicker Industries founded Inver House Distillers – named after chairman Simon Neuman's Philadelphia home – and converted the Moffat paper mill in Airdrie into a malt and grain distillery complex to secure future liquid for its blended Scotch Inver House Rare.
Four or six pairs of copper pot stills (sources vary) were installed to create the Glen Flagler and Killyloch malt distilleries (which also produced peated single malt Islebrae), while five continuous stills made up the Garnheath grain plant.
The site began producing malt and grain whisky in 1965, while three years later the complex's efficiency was vastly improved with the introduction of an adjacent blending and bottling plant, and the Moffat Wanderhaufen box maltings, the largest commercial maltings in Europe at that time.
Garnheath reached the pinnacle of its 22-year lifespan in 1980 when an award-winning by-products recovery plant was opened by George Younger, Secretary of State for Scotland, though by then the business was already beginning to unravel.
Neuman had passed away in 1976 with the company US$39m in debt. The maltings had been sold to Associated British Maltsters in 1978 and by 1983 Inver House sold its Bladnoch distillery to Arthur Bell & Sons after just 10 years of ownership.
Neuman's widow, Helen Publicker, who had assumed control of the business, also passed away 11 years after her husband. Facing increasing competition from other spirit categories, and with the death of its chairman, Publicker Industries paid little interest in Inver House.
In 1985, the same year as Helen's death, Glen Flagler was closed, although its stills became silent some time before. The following year Garnheath also ceased production.
Inver House was in desperate need of intervention, so in 1988 a management buy-out led by its UK directors was mounted. The new board went about acquiring new assets for the group, including Knockdhu and Speyburn distilleries, and the Hankey Bannister brand.
The group continues on with five malt distilleries in its portfolio and now under Thai ownership. As for Garnheath, only its warehousing, blending and office facilities remain as Inver House's headquarters in Airdrie.
Timeline
1964

Inver House Distillers is founded by Publicker Industries and builds the Moffat malt and grain distillery complex at Airdrie

1965

Garnheath grain distillery and the Glen Flagler and Killyloch malt distilleries begin operation

1968

The Moffat Wanderhaufen box maltings is opened on the Airdrie site

Early 1970s

Killyloch's stills fall silent

1976

Simon Neuman, chairman of Publicker, dies with the company $39m in debt

1978

Moffat maltings is sold to Associated British Maltsters

1980

A by-products recovery plant is opened at Airdrie

1985

Helen Publicker, Simon's widow who had assumed control of the company, dies. Glen Flagler distillery is closed

1986

Garnheath distillery is also shut down after 22 years in operation
Owners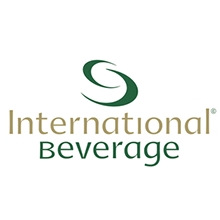 Parent company
Current owner
Contact
Address

Garnheath Distillery




Moffat Complex


Roughrigg Road


Airdrie




North Lanarkshire




ML6 8PL




United Kingdom