Pulteney distillery
Highland Single Malt Scotch Whisky
Pulteney's wash still has a massive boil bulb almost as large as the base of the still and a flat top. This helps to produce high levels of reflux and separate specific alcohols. The spirit still has both a purifier pipe and a very convoluted, coiling lyne arm. Again, reflux is maximised here, with that purifier conceivably adding oiliness to the character. Condensing takes place in worm tubs which add weight.
Old Pulteney (as the brand is named) demonstrates this balance between the heavy, leathery and oily, with a fragrant almost ozonic freshness.
Region

Highland

Production type

Single malt

Distillery Status

Working

Brands produced here
Pulteney History
From the late 18th century until the start of WWI, the northern port of Wick was the capital of the herring trade. Its huge harbour was built in 1808 and a decade later 822 boats were operating out of the port. By 1860 that number had risen to over 1,000.
This explosion in trade in turn necessitated housing and in 1810 Thomas Telford built a new town on the south bank of the river which he named Pulteneytown after Sir William Pulteney MP, who as head of the Fisheries Board was instrumental in Wick's expansion.
This rapid increase in population then, inevitably, cried out for a distillery and in 1825, James Henderson, who had been distilling out of sight of the law in Stemster, moved into Pulteneytown and started making whisky.
The Henderson family retained ownership for almost a century before selling in 1920 to Jas. Watson of Dundee. Two years later under the influence of an American evangelist, the Wick town council voted to make the town a 'dry' one with no sales of alcohol permitted. Whether this had any influence on Graham is unclear, but in 1924 Old Pulteney had been passed on to John Dewar & Sons and from there was brought within DCL. The distillery remained in production until 1930 when a downturn in the market forced it to close.
Its doors re-opened in 1951 – four years after Wick's 'Prohibition' ended – when local businessman Robert 'Bertie' Cumming bought it. He sold it and his other distillery, Balblair, to Canadian giant Hiram Walker in 1955 and from there through a series of mergers it ended up in the Allied Distillers' stable. When Allied sold it and Balblair to Inver House in 1995 it was in dire need of repair.
Since then, the distillery has been renovated, a visitors' centre has opened and the Old Pulteney brand has been successfully established.
Timeline
1826

James Henderson founds Pulteney Distillery

1920

After a century in family ownership, the distillery is sold to James Watson

1924

The distillery passes to John Dewar & Sons

1930

Pulteney ceases distillation after a downturn in the market

1951

Local solicitor Robert Cumming buys the distillery and resumes production

1955

Cumming sells Pulteney, along with Balblair, to Hiram Walker, which renovates part of the distillery

1995

Now part of the Allied Domecq stable after a series of mergers, Pulteney is sold to Inver House Distillers

2001

Pacific Spirits, a subsidiary of British Virgin Islands-based beverage group Great Oriole, purchases Inver House for £56m

2006

International Beverage Holdings acquires Pacific Spirits UK
Owners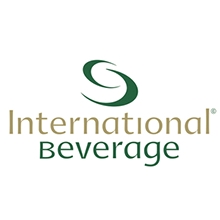 Parent company
Current owner
Inver House Distillers

1995 - present
Previous owners
Allied Lyons

1981 - 1995

Allied Breweries

1961 - 1981

Hiram Walker & Sons

1958 - 1961

Robert Cumming

1951 - 1958

Distiller Company Limited

1925 - 1951

John Dewar & Sons

1924 - 1925

James Watson & Co

1920 - 1924

James Henderson

1826 - 1920
Contact
Address

Pulteney Distillery




Huddart Street




Wick




Caithness




KW1 5BA




United Kingdom

Website

Phone

+44 1955 602371

Visitor Opening Hours

Monday

10am to 4pm (Oct-Apr), 5pm (May-Sept)

Tuesday

10am to 4pm (Oct-Apr), 5pm (May-Sept)

Wednesday

10am to 4pm (Oct-Apr), 5pm (May-Sept)

Thursday

10am to 4pm (Oct-Apr), 5pm (May-Sept)

Friday

10am to 4pm (Oct-Apr), 5pm (May-Sept)

Saturday

10am to 4pm (May-Sept)

Sunday

Closed
See also
Missing Information?
We strive to provide the most up-to-date and accurate information possible, but if you think we have missed something or you have an image you'd like to share, then please let us know.
Get in touch