Millburn distillery
Highland Single Malt Scotch Whisky
Millburn was always a small site – something which earmarked it for closure in the great cull of the early 1980s. Almost inevitably the casks which have leaked onto the market since then, often with good length of maturation, have shown it to be an excellent and slightly smoky malt in the bold Inverness style. The oldest examples from refill casks have a wonderful tropical fruit/leather interplay.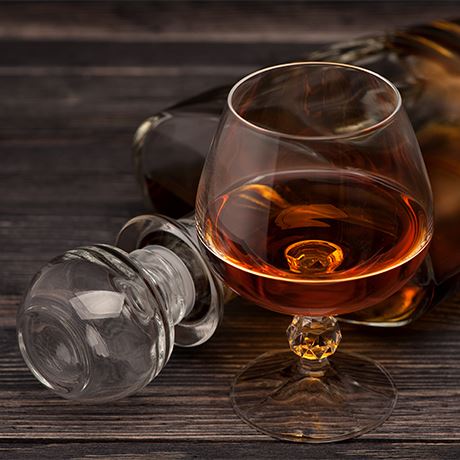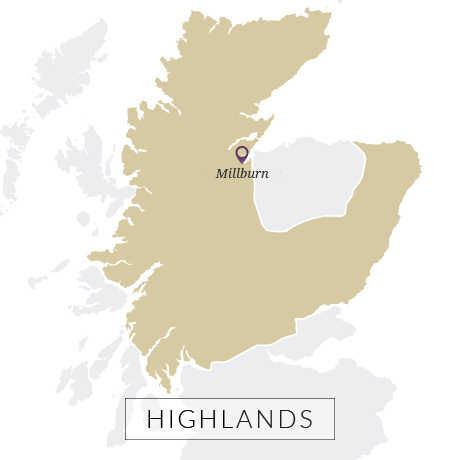 Region

Highland

Production type

Blended malt
Single malt

Distillery Status

Demolished
Millburn History
Millburn was by far the oldest of Inverness' three distilleries, probably starting its pre-legal life as a farm distillery built alongside the river which powered a number of mill wheels. The distillery itself gained legal status at some point between 1805 and 1807, but no whisky appears to have been made.
A second attempt to fire up the stills took place in 1825 and while it ran for a few years, like so many of the small enterprises which started up after the 1823 Excise Act its owners were new to the world of commerce – many were former moonshining farmers. As a result it became one of a host of start-ups which closed again in the 1850s. In Millburn's case it went back to being a flour mill, run by David Rose.
He had a change of heart in the 1870s as whisky began to grown in popularity and in 1876 Rose not only restarted Millburn but rebuilt and expanded it. His son George then took charge before selling to Alexander and David Haig in 1892.
These scions of the mighty Lowland distilling dynasty owned it until 1921 when ownership passed to London-based gin distiller Booth's, which had to rebuild the site the following year after a fire. Booth's itself (which by then owned William Sanderson of Vat 69 fame) became part of DCL in 1937.
Millburn ran steadily until 1985, when the increasing depth of the whisky loch forced its closure. Any chance of it reopening were stymied in 1990 when a restaurant chain bought the site and renamed the building The Auld Distillery, though with the trend for small-scale distilling who knows if a micro-site might just spring up. It would be the least Inverness deserves.
Timeline
c1805

Distillery registered on site to Mr Welsh, although there is no evidence of production taking place

1825

Distilling commences under the ownership of Ross & Macdonald

c.1851

Production ceases at Millburn

1853

The site is bought by David Rose and converted back to a flour mill

1876

Rose recommences whisky-making in newly expanded distillery

1892

George Rose sells to Alexander and David Haig who refurbish the distillery

1921

The Haig brothers sell to Booth's

1937

Booth's is bought by DCL and Millburn becomes part of its SMD division

1966

Direct firing is stopped

1985

The distillery closes

1990

The buildings are sold to Beefeater Restaurants
Owners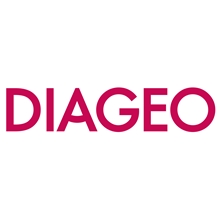 Current owner
Previous owners
United Distillers

1986 - 1997

Distillers Company Limited

1937 - 1986

Booth's Gin Distillery

1921 - 1937

Alexander & David Haig

1892 - 1921

The Rose Family

1853 - 1892

Colin Chisholm

1837 - 1853

James Ross and Alexander Macdonald

1825 - 1837

Alexander McCallum & Co

1817 - 1825

Mr Welsh

1805 - 1817
Contact
Address

Millburn Distillery




Millburn Road




Inverness




Inverness-shire




IV2 3QX




United Kingdom