North Port distillery
Highland Single Malt Scotch Whisky
Before North Port distillery (or Brechin as it was originally known) was built, the residents of the Angus royal burgh were supplied with whisky by smugglers carrying it south from the north Grampians. The Guthrie family took great pride in their distillery – modern machinery was installed to increase production capacity, though the whisky was distilled in 'old fashioned' pot stills and condensed in worm tubs using water from the Den Burn, which ran through the site.
Like the illicit whisky smuggling into Brechin, its water and peat also came from the Grampians, while 'the very best barley' was sourced from nearby farms.
North Port's whisky was never officially bottled as a single malt during its lifetime, although Diageo had it bottled for its Rare Malts series in 1995, 1998 and 1999, as well as under the name 'Brechin' for its Special Releases in 2005. In his book The Malt Whisky Companion, whisky writer Michael Jackson described North Port's whisky as 'dry, fruity, gin-like. Aperitif'.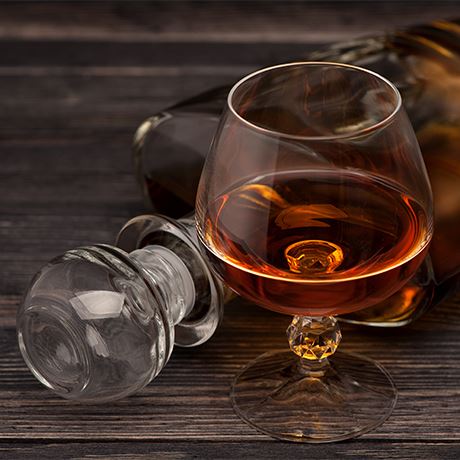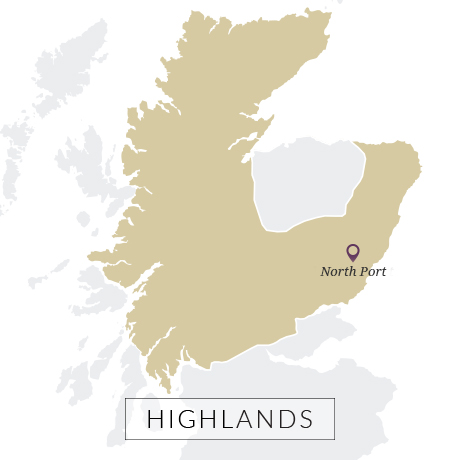 Region

Highland

Production type

Single malt

Distillery Status

Demolished
North Port History
During the 19th century the principle trade of the town and former royal burgh of Brechin in Angus was textile manufacturing, much of which was exported to France. However Brechin was also home to two breweries and two distilleries – Glencadam, which was built in 1825 by George Cooper, and Brechin distillery, which was founded five years earlier by three of the Guthrie brothers.
David, John and Alexander Guthrie, sons of a local merchant and former provost of the town, established their distillery a half-mile away from the South Esk river under the trading name of Townhead Distillery Co. Three of 13 siblings, the brothers' venture would not have sat well with their younger brother Dr. Thomas Guthrie, who eventually became renowned as a reverend and staunch supporter of the temperance movement, the roots of which were only very slight at the time.
Still, Brechin distillery prevailed and remained in family ownership for around 100 years. At some point during the 19th century the family changed the distillery's name to North Port, referencing a nearby gate in the wall that once surrounded the town (Brechin is still a town, despite having a cathedral).
In 1922 the distillery, which could produce 450,000 litres of spirit per year, was bought by Distillers Company Ltd. (DCL) and W.H. Holt & Co. Ltd. It was transferred to DCL's Scottish Malt Distillers in the same year.
SMD closed North Port in 1928 and aside from a brief airing it remained silent after the Second World War. North Port gained a second wind in the mid-1900s but became one of the nine DCL distilleries to close in 1983 as a response to widespread excess stocks in the market.
The distillery's buildings were gradually dismantled piece by piece until it was finally demolished in 1994 to make way for a supermarket.
Timeline
1820

David, John & Alexander Guthrie found Brechin distillery under the company Townhead Distillery Co.

1825

The company name is changed to Guthrie, Martin & Co.

1893

Guthrie, Martin & Co. is incorporated

1922

Brechin (now known as North Port) distillery is acquired by DCL and W.H. Holt, and transferred to SMD

1928

The distillery is mothballed

1937

North Port reopens for two years before a forced closure during the war

1945

North Port reopens and resumes whisky production

1983

DCL closes North Port distillery along with eight others in its portfolio

1994

North Port's buildings are demolished to make way for a supermarket
Owners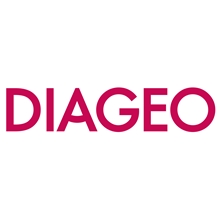 Current owner
Previous owners
Contact
Address

North Port Distillery




Trinity Road




Brechin




Angus




DD9 6BL




United Kingdom