Glenfoyle Profile
Blended & Single Malt Scotch Whisky
The 19th century Glenfoyle distillery, which was once owned by Victorian entrepreneur James Calder, ceased production in 1923, yet its name lived on under several different guises.
The name first reappeared in the 1970s as Glenfoyle Reserve, a deluxe, 12-year-old export blend produced by Invergordon Distillers, which owns the Invergordon grain distillery near Inverness. Since then Glenfoyle has emerged as a vatted malt and even as a single malt, although the likelihood of the whisky bottled being from the Calder's original distillery is slim.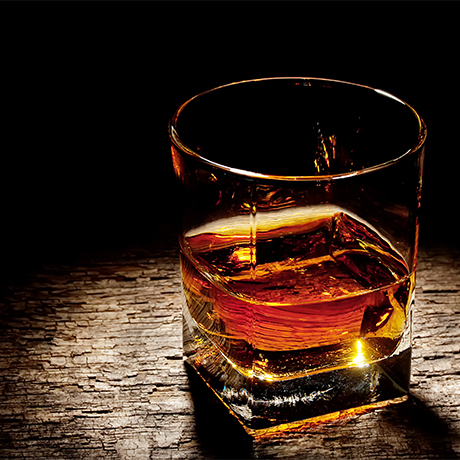 Production type

Blended malt
Blended Scotch
Single malt
Glenfoyle History
Glenfoyle was one of the blended Scotch whisky brands produced by Longman Distillers, a subsidiary of Invergordon Distillers, which handled the group's export business since its creation in 1960.
It was named after a distillery near Gargunnock that closed in 1923 when under the ownership of John Dewar & Sons Ltd. The site was later acquired by Glasgow blender Brodie Hepburn Ltd, which used it as a warehousing facility for the output from Tullibardine distillery, some 20 miles distant, which Hepburn had reopened in 1953.
In 1971 both sites were sold to Invergordon Distillers, which subsequently introduced Glenfoyle Reserve, a premium blended whisky under licence from Tamnavulin-Glenlivet Distillery Co Ltd to sell abroad.
The late 1980s saw the launch of Glenfoyle as an 8-year-old vatted malt licensed to Invergordon Distillers' newly acquired subsidiary Ewen & Co., for sale in France.
Soon after its release distiller and blender Whyte & Mackay made a hostile takeover bid for Invergordon, eventually taking over its distilleries and brands in 1993.
By the late 1990s and early '00s, Glenfoyle began to emerge as a single malt, this time bottled under Invergordon subsidiary Longman Distillers. The liquid was obviously not sourced from Glenfoyle distillery, which had closed 70 years prior, and was most likely to be malt from Tamnavulin or Dalmore, distilleries that belonged to Invergordon's new owner Whyte & Mackay.
Timeline
1960

Invergordon Distillers is created to build the Invergordon grain distillery near Inverness

1965

Invergordon Distillers is listed on the Stock Exchange

1971

Glenfoyle distillery's buildings are acquired by Invergordon Distillers, which launches the 12-year-old Glenfoyle Reserve in export markets

Late 1980s

Glenfoyle is exported as an 8-year-old blended malt

1993

Whyte & Mackay acquires Invergordon Distillers

2002

Glenfoyle 17-year-old single malt is released
Owners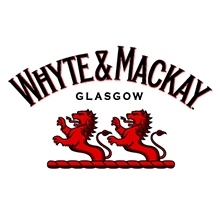 Current owner
Previous owner