Crawford's Profile
Blended Scotch Whisky
For its loyal fans, particularly in Scotland, Crawford's 3 Star was appreciated as an honest, good value blend with a crisp grain-heavy freshness and beguiling wisp of smoke. With its cheap, clear glass bottle and plain label you could say it was a triumph of substance over style. It certainly wasn't over-packaged in the domestic market where it has become increasingly rare.
A smarter version resembling Ballantine's has been used for export, while its late lamented deluxe version, Crawford's 5 Star – which was sometimes bottled as a 12-year-old – has been discontinued.
Its owner, A&A Crawford, also bottled Crawford's Special Reserve.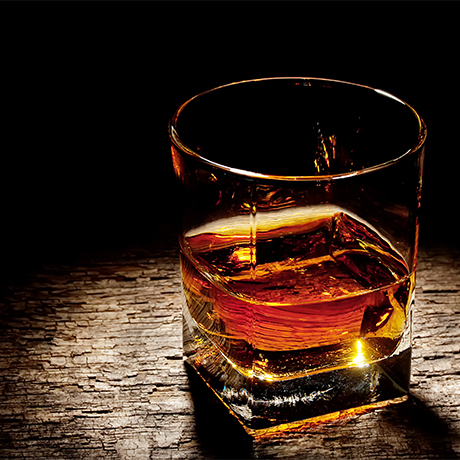 Production type

Blended Scotch
Crawford's History
The whisky firm of A&A Crawford was established in Leith in 1860, and its flagship 3 Star blend was created before the turn of the century.
Customers wishing to trade up could also purchase Crawford's 5 Star once it was launched in the 1920s. To confuse matters Daniel Crawford & Sons Ltd of Glasgow had released its own eponymous blend by then.
By the time A&A Crawford had been adsorbed into the Distillers Company Ltd (DCL) in 1944, 3 Star was one of the most popular blends in Scotland. Unfortunately it was now part of a vast stable of DCL blends and obviously overshadowed by the likes of Johnnie Walker, Dewar's and White Horse. In the fall-out from the Guinness takeover of DCL in 1986, the UK rights to Crawford's 3 Star and 5 Star and a raft of other whiskies including Haig and The Buchanan Blend passed to Whyte & Mackay. Diageo – the successor to DCL – continues to own the rights to the brand overseas.
Timeline
1860

A&A Crawford is established in Leith

Late 19th century

Crawford 3 Star is launched before the new millennium

1920s

The more premium Crawford's 5 Star is released

1944

A&A Crawford is picked up by the DCL

1986

The UK rights to Crawford 3 Star are leased to Whyte & Mackay
Owners
Current owners
Previous owners