Old Mull Profile
Blended Scotch Whisky
Old Mull is one of the rare Victorian blends that's survived until this day, although its makeup may have altered somewhat. Originally produced by Glasgow whisky merchant John Hopkins & Co in the late 19th century, Old Mull likely featured Tobermory and Speyburn malts, perhaps even Oban – all distilleries licensed to the company at one time or another.
In 2011 a pristine bottle from 1917 – still in remarkably good shape – was opened at a Diageo function, and revealed a 'slightly dry' whisky with 'pear drops… some cocoa and citrus zest.'
Although it was owned by the DCL for most of the 20th century, today it sits within the portfolio of Whyte & Mackay.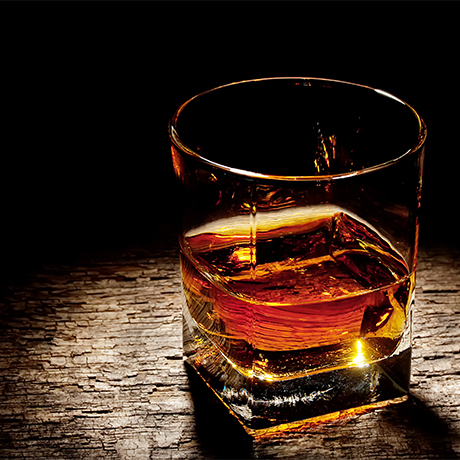 Production type

Blended Scotch
Old Mull History
The Old Mull blend was first registered in 1880 by John Hopkins & Co. as a sister brand to the Glasgow merchant's Glen Garry blend, which was launched two years prior.
Both were successful mainstream brands from their inception, and so to ensure their continued prosperity and the future of the business, John Hopkins & Co soon established its own supply of malt whisky through the acquisition of Tobermory distillery on Mull in 1888, and the construction of Speyburn-Glenlivet distillery in Rothes in 1896. No doubt whisky from both sites were used in the Glen Garry and Old Mull blends.
In 1916, John Hopkins & Co. was acquired by the Distillers Company Ltd (DCL), although it wasn't fully incorporated into the conglomerate for another 15 years. By this time Tobermory distillery had been mothballed and Oban distillery had joined the DCL fold, another coastal distillery which was licensed to John Hopkins & Co.
Throughout Old Mull's existence its labels boasted the provenance of all three distilleries, as well as Glen Elgin, which had been picked up by the DCL in 1930.
Old Mull was produced continuously until the 1986 takeover of the DCL by Guinness. It then passed to Invergordon Distillers and finally to Whyte & Mackay in 1993, where it was licensed to Donald Fraser & Co Ltd, which remains the brand's owner to this day.
Timeline
1874

John Hopkins & Co. is founded as a whisky merchant in Glasgow

1880

The company registers the Old Mull blend

1888

Tobermory distillery is purchased by John Hopkins & Co.

1896

The company builds Speyburn-Glenlivet distillery and licenses it to John Robertson & Son Ltd while retaining the sales agency

1916

The DCL acquires the entire share capital of John Hopkins & Co. Ltd

1928

Tobermory distillery is mothballed

1931

John Hopkins & Co. Ltd is formally incorporated into the DCL

1986

Invergordon Distillers acquires the Old Mull brand following Guinness' takeover of the DCL

1993

Invergordon is bought by Whyte & Mackay, and Old Mull is licensed to Donald Fraser & Co.
Owners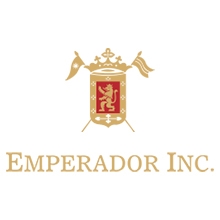 Parent company
Current owner
Previous owners