Teacher's Profile
Blended Scotch Whisky
Teacher's Highland Cream boasts a 45% malt content, notably high for a standard blend, and has at its heart smoky malt whisky from Ardmore distillery. In total, more than 30 different malt whiskies are combined in its recipe.
In addition to the long-established Highland Cream blend, Teacher's also offers Origin, with a malt content of 65%, and Teacher's 50, a 12-year-old blend with a malt to grain ratio of 50:50, containing 50 different whiskies sourced from throughout Scotland. The range also includes a rare 25-year-old blend, and a bottling of Ardmore single malt, presented as Teacher's Single Malt.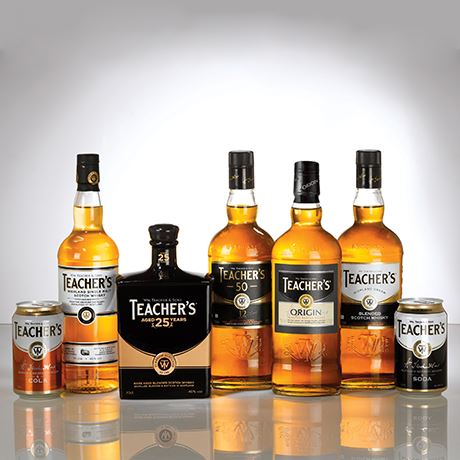 Region

n/a

Production type

Blended Scotch
Single malt
Teacher's History
William Teacher was working in a grocer's shop in the Glasgow district of Anderston when he married the grocer's daughter in 1834 and began to sell whisky from the shop. In 1856 he was granted a 'licence for consumption' and opened his first 'Dram Shop'. Ultimately the chain of well-regulated premises with high quality whisky on sale grew to 18, making William Teacher the largest single licence holder in Glasgow.
By this time his sons William Jr. and Adam had joined the business and the family firm became involved in wholesaling and in blending whisky. Early brands offered by the Teachers included Australian Bonded Grand Liqueur, Extra Special and Hibernian Cream, but the one that proved most popular was named Highland Cream, which was registered in 1884.
William Teacher had died eight years earlier, and his sons moved the headquarters of the business to Glasgow's Enoch Square, where it remained until 1991. In order to secure supplies of malt whisky for the increasingly popular Highland Cream blend, Teacher's established Ardmore distillery at Kennethmont in Aberdeenshire during 1898. Glendronach distillery, some 16 miles to the north-east and dating back to 1826, was acquired in 1960, and two years later a new blending facility was constructed in Glasgow, with sales increasing at home and abroad. Indeed, in 1972 Teacher's annual sales in the UK exceed one million cases for the first time.
The attractions of the Teacher's business did not go unnoticed by larger operators in the drinks sector, and in 1976 the company was taken over by Allied Breweries. Until then, Teacher's had been the largest independent Scotch whisky company still in the hands of descendants of its founder.
By the late 1980s Teacher's Highland Cream was the second-best-selling blend in the UK with a 16% market share, while the brand also sold in 150 export markets, enjoying notable success in India. It remains the third-best-selling blended Scotch in Britain.
In 2005 Allied Domecq, as the company was then known, sold off its spirits assets with Pernod Ricard taking over Glendronach distillery, while Jim Beam Brands acquired Ardmore and the Teacher's brand, along with Laphroaig distillery on Islay.
In the spring of 2014 Teacher's, along with other Beam assets were purchased by Suntory Holdings of Japan, which operates its Scottish and American whisky brands through the US-headquartered Beam Suntory Inc subsidiary.
Timeline
1811

William Teacher is born

1834

Teacher begins to retail whisky in Glasgow

1856

William Teacher is awarded a 'license for consumption' and opens his first 'Dram Shop'

1876

William Teacher dies, and the company moves premises to St Enoch's Square in Glasgow

1884

Registration of the Highland Cream brand name

1898

Ardmore distillery is established

1913

Teacher's patents the 'self-opening' whisky bottle

1930

Teacher's celebrates its centenary with the 'Right Spirit Boys' advertising campaign, which continued to run until the 1950s

1957

The company acquires the Glendronach distillery

1967

The Jigger Cap bottle is launched, with its gold-coloured measuring cap top

1972

Teacher's annual UK sales exceed one million cases for the first time

1997

Teacher's 50 is launched in India to commemorate 50 years of independence

2010

Introduction of Teacher's Origin

2012

Teacher's 25 Year Old and Single Malt are added to the portfolio

2014

The Teacher's brand becomes part of Beam Suntory
Owners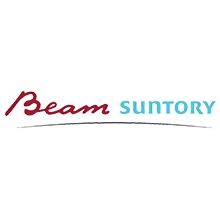 Parent company
Current owner
Previous owners