Auchentoshan distillery
Lowland Single Malt Scotch Whisky
The wash still operates as per normal, while the spirit coming from the intermediate still is split into two, with only the high-strength 'heads' being carried forward for the final distillation. The low-strength 'tails' are mixed with the next distillation from the wash still.
The 'heads' are then mixed with the 'feints' from the previous spirit still distillation and a cut with an average strength of 81% is taken. A short fermentation gives Auchentoshan a cereal note which acts as a grounding flavour during maturation as well as balancing the high-toned citric notes. Its high strength means that it can easily be overpowered by oak. Consequently, the older the expression, the more 'relaxed' the wood influence is.
Region

Lowland

Production type

Single malt

Distillery Status

Working
Auchentoshan History
Legal whisky-making started here on the banks of the Clyde in 1817 when the Duntocher distillery was built by John Bulloch. Like many early start-ups it had a chequered early history and Bulloch went bankrupt soon after. It wasn't to put his family off however. His grandson co-founded one of the 19th century's most famous blending and broking firms, Bulloch Lade.
It was bought in 1834 by John Hart and Alexander Filshie who changed its name to Auchintoshan [sic]. The Filshie's sold up in 1875 to a local grain merchant and again like so many stills, 'Auchie' spent almost a century being passed from one owner to another. During the Clyde Blitz of 1941 a warehouse was hit, sending a stream of blazing whisky into the river. A bomb crater has been turned into the distillery pond.
It was one of a number of distilleries purchased by brewers in the 1960s – in Auchie's case Glasgow-based Tennant's were owners from 1960 to 1969 when they offloaded it to a publican, Eadie Cairns. The upgraded distillery was then sold to Stanley P Morrison in 1984. It is now part of Beam Suntory. A new visitor facility was built in 2004.
Unusually, all of its production is used for single malt.
Timeline
1817

John Bulloch builds the Duntocher distillery on the banks of the Clyde

1834

The distillery is bought by John Hart and Alexander Filshie who change its name to Auchintoshan

1875

The distillery is sold to CH Curtis & Co. Greenock

1900

Alexander Ferguson & Co acquire the distillery

1903

Brewers George and John McLachlan take over the site

1941

A German bomb raid severely damages the distillery, destroying a warehouse

1960s

Acquired by J & R Tennent of Wellpark Brewery, Glasgow, which was absorbed by Charringtons in 1964 and later merged to become Bass Charrington in 1967

1969

Auchentoshan sold to publican Eadie Cairns

1984

Distillery sold to Stanley P Morrison (later Morrison Bowmore) for £325,000

1994

Suntory buys Morrison Bowmore

2002

Auchentoshan Three Wood is launched

2013

Auchentoshan Virgin Oak is released
Owners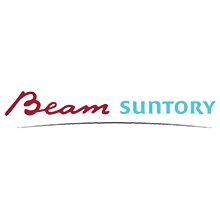 Parent company
Current owner
Previous owners
Suntory Holdings

1994 - 2014

Stanley P Morrison

1984 - 1989

Eadie Cairns

1969 - 1984

Bass Charrington

1967 - 1969

Charringtons

1964 - 1967

Wellpark Brewery

1960 - 1964

McLachlans Limited

1903 - 1960

Alex Ferguson & Co

1900 - 1903

CH Curtis & Co

1875 - 1900

J and A Fishlie

1834 - 1875

Bulloch & Co

1817 - 1834
Contact
Address

Auchentoshan Distillery




by Dalmuir




Clydebank




Glasgow




G81 4SJ




United Kingdom

Website

Phone

+44 1389 878561

Visitor Opening Hours

Monday

10am to 5pm

Tuesday

Closed

Wednesday

10am to 5pm

Thursday

10am to 5pm

Friday

10am to 5pm

Saturday

10am to 5pm

Sunday

10am to 5pm
Missing Information?
We strive to provide the most up-to-date and accurate information possible, but if you think we have missed something or you have an image you'd like to share, then please let us know.
Get in touch