Dailuaine distillery
Speyside Single Malt Scotch Whisky
The set-up – six large stills, condensers – suggests that a light style should be produced, but instead it produces a heavy 'meaty' make thanks to long fermentation, rapid distillation and the use of stainless steel in the condensers to cut down on copper interaction. That Flora & Fauna bottling (from ex-Sherry casks) shows this mix of richness and sweetness at its best.
Region

Speyside

Production type

Single malt

Distillery Status

Working
Dailuaine History
At the end of the 19th century, Dailuaine was the largest single malt distillery in Speyside and also one of the most innovative in terms of design. It was built in 1851 by William Mackenzie and by the 1860s was being serviced by the Strathspey railway.
A complete rebuild in 1884 saw the installation of Scotland's first pagoda on a kiln whose pitch was deliberately steep to minimise the contact time between peat smoke and drying malt, one of the clearest indications of how the old 'Strathspey' style was changing. In 1898, it merged with Talisker to form Dailuaine-Talisker Distilleries Ltd. The distillery perished in a fire in 1917, by which time it had become part of DCL. Saladin maltings ran from 1959 to 1970.
Dailuaine is also home to a dark grains plant and processes all of the spent grains from Diageo's southern and central sites. If you see clouds of smoke rising from a riverside glen as you drive by the slopes of Ben Rinnes, that's Dailuaine at work.
Timeline
1851

William Mackenzie builds Dailuaine distillery in Speyside

1884

The distillery is completely refurbished and a steep-sided pagoda is installed

1865

Mackenzie dies, and the distillery is leased to Aberlour banker, James Fleming

1879

Mackenzie's son, Thomas, forms Mackenzie and Company with Fleming

1898

Dailuaine merges with Talisker to form Dailuaine-Talisker Distilleries

1915

Thomas Mackenzie dies and a year later the company is bought by John Dewar & Sons, John Walker & Sons and James Buchanan & Co

1917

A fire rips through the distillery, destroying the pagoda roof and forcing it to close

1920

Dailuaine reopens

1925

DCL take over the operation of Dailuaine

1959

A second fire rages through the distillery

1960

The site is refurbished yet again with two more stills installed, bringing Dailuaine up to six. A Saladin box replaces the maltings

1965

Dailuaine converts to steam heating

1983

The distillery's maltings is decommissioned

1991

Dailuiane's first bottling as a single malt is released – a 16-year-old in the Flora & Fauna series

2012

Production capacity is extended by 25%
Owners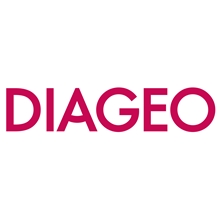 Current owner
Previous owners
Contact
Address

Dailuaine Distillery




Carron




Aberlour




Moray




AB38 7RE




United Kingdom

Phone

+44 1340 872500

Visitor Opening Hours

Not open to the public
Missing Information?
We strive to provide the most up-to-date and accurate information possible, but if you think we have missed something or you have an image you'd like to share, then please let us know.
Get in touch