You may be unaware that Australia's whisky past dates back to the mid-19th century, with close ties to Scotch whisky. A second wave of whisky distillers blazed a trail in the early '90s, and today the Australian whisky market is booming – but is not without its challenges. Luke McCarthy reports.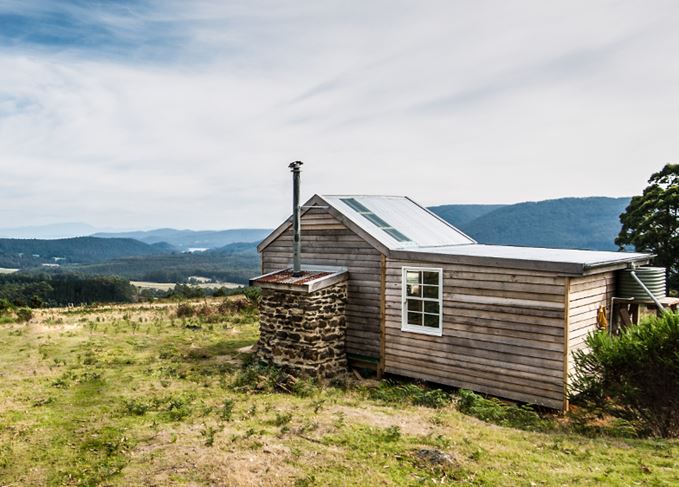 When Bill Lark, a land surveyor, was sharing a bottle of Glenfarclas with his father-in-law while on a fishing trip in Tasmania – the island southeast of the Australian mainland, and about the size of Scotland – he caught an idea: could such a whisky be made in Tasmania?
Lark got to work on that idea in May 1992, when the distilling licence he and his wife Lyn had applied for was granted. Twenty-five years later, the distilling business they created has spawned an entire industry.
Of the 120-odd distilleries now operating in Australia, around 40 of them are making whisky. Everything from sour mash, rye, oat, even quinoa whisky is now made Down Under.
But, unbeknown to many, Australia has dabbled in whisky production before. From the 1860s onwards, distilleries in Australia have produced whisky along Scottish and Irish lines, often in enormous quantities.
In 1929, the Distillers Company Limited (DCL) even built the Corio Distillery – a massive operation just outside Melbourne. Corio was mothballed in 1980 at the start of that infamous decade for distillery closures. But the legacy of Corio 5 Star Whisky – a blend that came to be nicknamed 'COR-10' after a local petrol brand – helps to explain why the recent renaissance in Australian whisky production has focused on quality single malt.
The early distillers in this renaissance – the Larks, Patrick Maguire (Sullivans Cove) and David Baker (Bakery Hill Distillery) – were intent on making malt whisky in the Scottish style. They drew inspiration from the likes of Edradour, Benromach, Arran and Springbank – smaller distilleries that focused almost exclusively on malt whisky. Now single malt is the dominant style of whisky distilled in Australia.
Maguire from Sullivans Cove is upfront about the influence of Scottish malts in this development. 'When we first started, we looked closely at the Scottish model, and eventually we decided to stick with that,' he says. 'But we aren't anywhere near a mass production scale yet, and lots of little differences have developed in the way we make Australian whisky.'

Lark Distillery: One of the pioneers of the recent Australian whisky renaissance (photo: Luke McCarthy)

What are these differences? David Vitale, founder of the New World Whisky Distillery and Starward brand, thinks it starts with grains.
'From the beginning, it's the barley we use,' he says. 'Australian barley is predominantly grown for brewing, as opposed to distilling. Yield is compromised, but it gives us a far more diverse and colourful palette of malts to work with.'
Many of those working in Australian whisky distilleries have also migrated from the rapidly expanding craft beer industry. It's resulted in a more creative approach to yeast selection – brewer's yeasts are favoured. Longer ferments are also the norm – some of more than 140 hours.
'We're almost anal-retentive in our approach to fermentation, and it's a bigger issue, given our climate,' Vitale adds. Climate is a different ball game in Australia. In 2017 alone, the country has already experienced severe heatwaves, cold snaps, drought, cyclones and extreme floods.
Craig Johnstone, the Scottish-born distillery manager at Lark Distillery, has seen first-hand how this affects whisky production. Johnstone had stints with Glenkinchie, Bruichladdich and the Scotch Malt Whisky Society before moving to Tasmania to work at Lark. He quickly saw how fluctuations in temperature, pressure and humidity influenced the maturation of Australian whiskies. 'Whisky matures differently down here, there's no getting around it. You see that in the different styles produced right around the country.'
Taken together, do these differences amount to something of an Australian style?
'I struggle with that a little bit, because each Australian distillery is very different,' says Dave Withers, manager of the Archie Rose Distillery in inner-city Sydney. He admits that smoking grain with local peat has created some uniquely Australian flavours, but believes Australian wine barrels will be more significant in achieving a discernibly 'Aussie' profile.
'We're often using casks that have matured wine for up to 70 years. The heritage there is astounding. And the flavour profile you get from these casks is quite different from European Ports and Sherries,' Withers says.

Archie Rose: The distillery uses casks that have aged wine for up to 70 years

It's this profile that Starward founder Vitale wants his whisky to represent. 'With Starward, we're using unadulterated Australian wine barrels, be they fortified or fresh from the winery. That was a big departure. Whereas a lot of Scotch whisky producers finish with those barrels, we're starting with them.'
The approach seems to be working. Starward malt whiskies have won a suite of awards in recent years, and when Sullivans Cove French Oak was named World's Best Single Malt at the World Whiskies Awards in 2014, it was an old Australian tawny (Port) barrel that matured the spirit.
But, despite these successes, there are still a number of challenges for the Australian industry to hurdle. For one, the production regulations governing Australian single malt whisky are less restrictive than Scotland's – wash can be ordered in externally, for instance. It's still being debated as to whether a tightening of these regulations would benefit the industry or stifle innovation.
The price of Australian single malt has also turned heads internationally, with most flagship bottlings retailing for £70-110 and limited expressions fetching north of £180. The excise rate, approaching £50 per litre of alcohol, is lamentable here.
'But they're selling,' says Tim Duckett, owner of independent bottling label Tasmanian Heartwood Malt Whisky. 'Yes, I think our whiskies are expensive. But my last three releases didn't even make it to our website – they were sold before they got there.'
Many wonder if this is the new normal, considering the number of retailers and bars now specialising in single malt across Australia, and the fact that consumption of both Scottish and Australian brands continues to rise.
But, on the eve of the industry's 25th birthday, there's one distiller who's proud to have a foot in both camps. 'In my position, it's the equivalent of working at Glenlivet in 1850,' says Lark's Craig Johnstone. 'That gives me a huge sense of excitement. We've got so much ahead of us, but we've also got 400 years of experience from around the world to learn from.'