Danish photographer Søren Solkær is more accustomed to working with rock stars than mashmen and maltsters, but in a recent collaboration with single malt Highland Park, he travelled to Orkney to visit the distillery, explore the islands and meet the people who make the whisky. He told Richard Woodard about his experiences.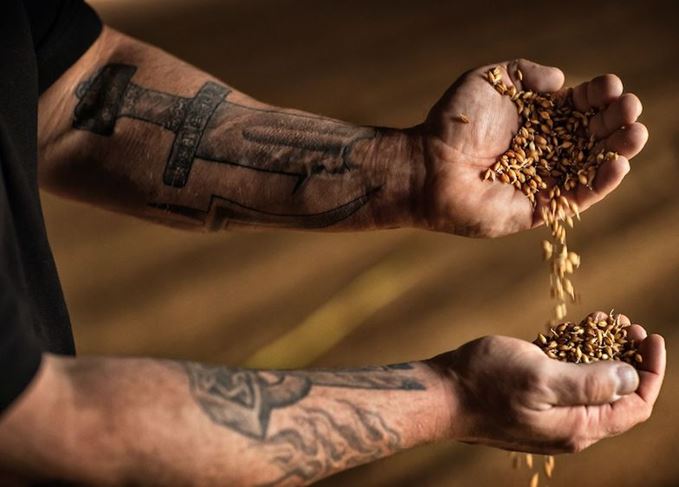 At first glance, Søren Solkær looks an unlikely choice of photographer to provide a pictorial chronicle of Highland Park distillery and the Orkney landscape and people that surround it.
A whisky novice – and this was his first alcohol-related collaboration – the rich diversity of his work is all too easily overshadowed by his high-profile collaborations with the royalty of the music business: Winehouse, McCartney, Grohl, Simonon.
Solkær is more used to working with Stipe than stillmen; more likely to be photographing Pete Doherty than peat cutting on a windswept, heather-clad moor – but, crucially for Highland Park owner Edrington, he has a self-confessedly dark and dramatic Scandi style that fits the single malt brand's modern reinterpretation of Orkney's Viking roots.
On two trips during spring and summer 2016, Solkær amassed a large-scale photographic record of Highland Park, the Orkney landscape, island life – and the people that make the whisky and live on this slice of Scotland that retains a sense of otherness from its long history.
This is the story of the collaboration, using Solkær's own words and pictures.


(Photo: Søren Solkær)
'It all started when the Edrington people came to Copenhagen on an "inspirational" trip, because of their Viking heritage [with Highland Park].
'They're looking a lot in Scandinavia for a more contemporary link to their Viking heritage. Someone from their local office in Copenhagen dragged them along to my studio, and I did a two-hour presentation.'


Photo: Søren Solkær
'I think there was a visual link between what I was doing and the soul of Highland Park. My photographic style is fairly dark and dull and dramatic and Scandinavian, so I think that kind of resonated very well with the living conditions up on the Orkney Islands. The mood translated well.'


Photo: Søren Solkær
'When I visited Orkney, I found more similarities to Sweden and Norway, rather than Denmark, which is totally flat. But actually it reminds me more of Iceland and the Faroe Islands.'


Photo: Søren Solkær
'The old Highland Park images were all black-and-white and extremely dramatic. You thought that there was some big storm the whole time of the year. With the new images we wanted to bring in colour – green especially. The beautiful skies – a lot more true to real life.'


Photo: Søren Solkær
'A whisky fan? I wasn't before. But now I am. They've managed to convert me! I don't drink a lot of hard liquor or spirits, but I've taken a liking to whisky, I think especially because I got introduced to it in a very privileged way – at Highland Park distillery and with people who know a lot about it.
'They have this room there named after the founder, called the Eunson Room, around a fire, beautiful room with big Chesterfield chairs and sofas. We'd go there at night after every shoot day and enjoy some very good whisky.'


Photo: Søren Solkær
'There was quite a big development during the week. Everyone was very kind, but also quite maybe not reserved, but almost a bit shy. But then I started working and doing portraits of everyone – straight portraits, but also pictures of them in their work environment while they were doing their tasks. Slowly they warmed up and the mood was very, very different after a few days.'


Photo: Søren Solkær
'They could see I was there to work. Slowly this mutual respect built, I guess, and once I got a little more underneath the surface, it just seemed like everyone was really genuine, had a great sense of humour. So it became more and more fun to work up there. I'm sure I'll be going back at some point.'


Photo: Søren Solkær
'I worked a lot on the images afterwards to show the textures in the rock. I got to fly around the islands in a two-seater aeroplane, saw the old Viking settlement ruins. It was pretty amazing to see all that from the air.
'There was this old local pilot, who was super-relaxed, even when I had to open the window to take the photographs. He'd been flying there for 40 years, which was reassuring.'


Photo: Søren Solkær
'Rock stars are really like professional models, because they get photographed so much. But that makes it harder to make a strong portrait. They are very aware of what the camera can do and how it works. It's easier to make an authentic portrait with someone who's not used to being photographed.'


Photo: Søren Solkær
'With the rock stars – some of them, anyway – it's a lot about the appearance and their clothes. With the distillery, that's put in the background, because they are almost in uniform. Then it's all about the personality and the character.
'One guy said he'd never had so many pictures taken, even at his own wedding. With rock stars, it's almost a collaboration. At Highland Park, it's more about my vision.'


Photo: Søren Solkær
'I use artificial lighting a lot in my photographs, even if I'm standing in the middle of a field. I still use big flash units. It's a subtle, cinematic drama, just like in film when you introduce lighting and you elevate everyday life to a slightly more hyper-real reality.
'That's what I'm trying to do. I'm trying to recreate a Scandinavian mood in my work, especially the winters and the dark blue colours that are predominant here where I live.'


Photo: Søren Solkær
'We ended up with about 250 images; there was so much to photograph: portraits, landscapes, work processes.
'The processes were really, really interesting to photograph because they were surprisingly old-school, the way everything was done. You have to look very hard to find a computer – in the office, maybe. Everything was so hand-made. That really surprised me.'


Photo: Søren Solkær
'Just like everyone's listening to vinyl again, a lot of young photographers want to shoot on film now. It's much more time-consuming, expensive and polluting, but I see it in New York and London, as well as Copenhagen.
'There's a lot of movement going to old, more traditional ways and a more craft-based approach. Maybe it's just a trend for a little while, but there's a strong urge to do it the old way, because it had something that could get lost. People still want something that's got soul.'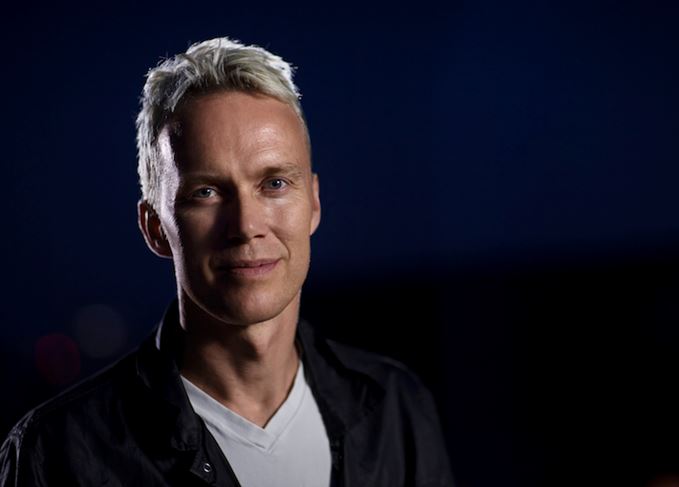 True convert: Søren Solkær wasn't a whisky fan before visiting Orkney, but he is now