For many novice cooks, pairing a meal with the perfect whisky is an arduous task, yet so many restaurants appear to manage it with incredible ease and flair. Emma Eversham asks some of the UK's leading chefs – and their sommeliers – to share their secrets and top pairings.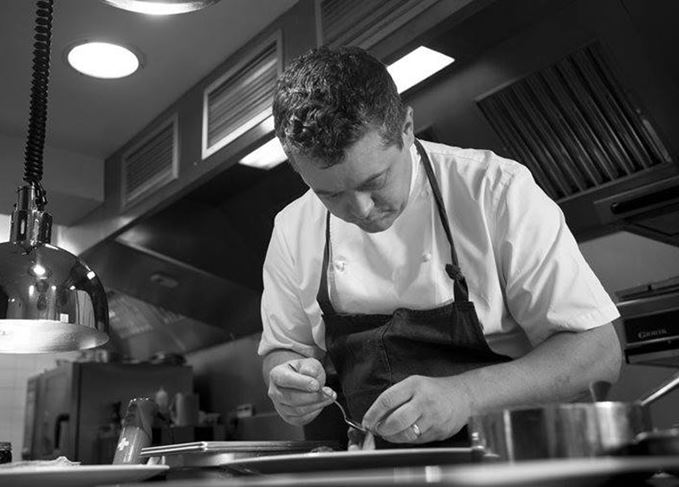 Food and drink matching has become a major part of the dining experience in restaurants and pubs across the UK in recent years and the practice is set to grow further as we become more adventurous in our tastes and are exposed to a wider number of cuisines.
Whisky's multiple flavour attributes and versatility mean it can partner with and enhance a great number of different dishes – from smoked fish or a rich, gamey stew to a spicy curry or a creamy dessert.
But when it comes to putting the perfect pairing together, how do chefs and sommeliers approach it?
Some, like Adam Bennett, chef director at The Cross at Kenilworth, consciously think about potential drinks pairings when creating a new dish, while others, like Ross Shonhan, chef owner at Japanese restaurant Shackfuyu, believe a dish must stand on its own merits before the sommelier or bar manager sets about choosing a liquid to work in harmony with it.
To better understand the process, Scotchwhisky.com asked staff at three restaurants around the UK – serving up different styles of food – to share their top food and whisky pairings and explain why they feel they work so well together.
Dobson & Parnell, Newcastle
21 Queen Street, NE1 3UG; dobsonandparnell.co.uk

Craster kippers: Chef Troy Terrington pairs the fish's strong flavour with Bowmore's salty qualities

Dobson & Parnell opened at the end of 2016 on Newcastle's Quayside, where head chef Troy Terrington delivers European and British dishes. The restaurant held its first whisky and seafood dinner last month, but Terrington has built up plenty of experience in the field of whisky and food matching, having worked on a number of similar events with Eddie Ludlow of The Whisky Lounge at Dobson & Parnell's sister restaurant, Blackfriars, over the last few years.
Chef: Troy Terrington
Dish: Craster Kipper, Seaweed Butter and Soft-boiled Quail's Egg
'Up the coast at Craster they produce the most amazing kippers. They have a nice punchy flavour, but not overly so. We make the seaweed butter for the dish ourselves and it has a nice sour note to counter the salty, smoky fish. We simply grill the fillets and remove the bone and skin. It's best not to mess too much with something this good. It's a fish that works so well with whisky because the salt and its smoky nature really enhance the flavours in the whisky.'
Sommelier: Eddie Ludlow, founder of The Whisky Lounge
Whisky: Bowmore 15 Year Old Darkest
'I chose this whisky because the kipper is quite an oily fish, then you've got seaweed butter, which can be quite salty, and the creamy texture of the quail's egg, so I wanted something that would marry well with all those flavours. The ingredients are all quite saline and Bowmore's distillery is right next to the sea on Islay, so quite often you find that – apart from the more peaty flavours – there's a hint of salty, sea-like character.
'That slightly richer, darker flavour of the Bowmore also softens out the saltiness of the dish and goes well with the butter and the quail's egg. Fish can be a tricky one to match – whisky can swamp the flavour of a delicate fish, but with a smoked fish like a kipper you find they enhance each others' flavours.'
Shackfuyu, London
14a Old Compton Street, W1D 4TJ; bonedaddies.com

Asian cuisine: For chef Ross Shonhan, Japanese grain whisky pairs perfectly with fatty pork

Shackfuyu was the fifth site to open within Australian chef Ross Shonhan's London Japanese restaurant stable. Starting life as a pop-up before turning permanent, Shackfuyu showcases Yōshoku food – Western-inspired Japanese dishes using both Japanese and Western ingredients. The restaurant currently offers five Japanese whiskies and two whisky-based cocktails.
Chef: Ross Shonhan
Dish: Iberico Pork Pluma with Black Pepper and Spring Onion Miso
'This is a popular dish on our Shackfuyu menu that I think showcases what we do at that restaurant. We buy a great Iberico pluma from a supplier in Spain. It is quite a fatty but tender cut of pork. The miso paste comes from Japan and the spring onions from the UK.
'We blend a load of spring onions, garlic and fresh ground black pepper with white miso paste and a little rice wine vinegar and rub it onto the pork before grilling to medium. Then, while the meat is resting, we throw a knob of butter in a pan with a large spoon of the miso paste and then add a tablespoon of rice vinegar. This is then the sauce for the pork with more finely-cut spring onions.
'I think it works well with whisky because the strong flavour from the miso means it can handle a strong-tasting drink. The fact we grill the pork on a Robata charcoal grill gives some good smoky notes to the meat which, along with the black pepper, makes it the perfect pairing.'
Sommelier: Henry Dewar, group bar manager
Whisky: Nikka Coffey Grain
'Nikka Coffey Grain has Bourbon-like characteristics of vanilla, corn and herbal notes on the nose, which I find is a great pairing with the black pepper and dairy richness prevalent with the Iberico Pork Pluma. This whisky is incredibly dynamic and, as such, has both contrasts and similarities with the pork's aroma and taste.'
The Cross, Kenilworth
16 New Street, CV8 2EZ; thecrosskenilworth.co.uk

Sweet partnership: Adam Bennett marries gingerbread and banana with the honey and citrus notes in Glenmorangie

This Michelin-starred pub is overseen by chef director Adam Bennett, who, among other achievements, managed to gain the UK its highest ranking to date in world culinary competition The Bocuse d'Or. The pub serves British dishes using locally-sourced ingredients and stocks all Glenmorangie and Johnnie Walker bottlings behind the bar. The Cross is also experimenting more with spirit matching – its first gin dinner will take place later this month.
Chef: Adam Bennett
Dish: Iced Honey and Gingerbread Parfait with Warm Caramelised Banana, Crystalised Almonds and Nutmeg Custard
'We use local Kenilworth honey, our own gingerbread and – when in season – Indian baby bananas bought from the Asian grocer to make this dish. The bananas are aromatic, sweet and have a slight scent of lemon with a lovely creamy texture. The crucial part of the preparation is to caramelise the bananas carefully with brown sugar until soft and slightly fudgey before adding a few drops of the Glenmorangie.
'Having tasted the whisky I felt that caramel, honey and spices were apparent in the glass, with hints of citrus and nuts. I have brought these flavours together around two creamy elements, the iced parfait and the banana, which will soften the bite of the alcohol, allowing the aromatic elements to shine.'
Sommelier: Giuseppe Longobardi, restaurant manager
Whisky: Glenmorangie Original
'I've chosen Glenmorangie Original with a small spoon of warm honey on top to give diners the option of pouring it into the glass, or eating it alongside the whisky. The idea is to bring down the alcohol in the whisky and add more richness to the palate. Glenmorangie has notes of spice without being too peaty, and serving it alongside the honey and the dessert will help bring out the taste of butterscotch and gingerbread in the spirit.
'I also find the whisky cleanses the mouth and helps break down the creaminess and sugar in the dessert, which equally slows down the burn of the alcohol.'