As one of Scotland's biggest tourist attractions, Speyside welcomed over 800,000 visitors in 2017. Jo Robinson, VisitScotland's regional director for Moray Speyside, tells Kirsten Amor why the region is punching above its weight when it comes to whisky tourism, and the dynamic experiences its distilleries are creating for the future.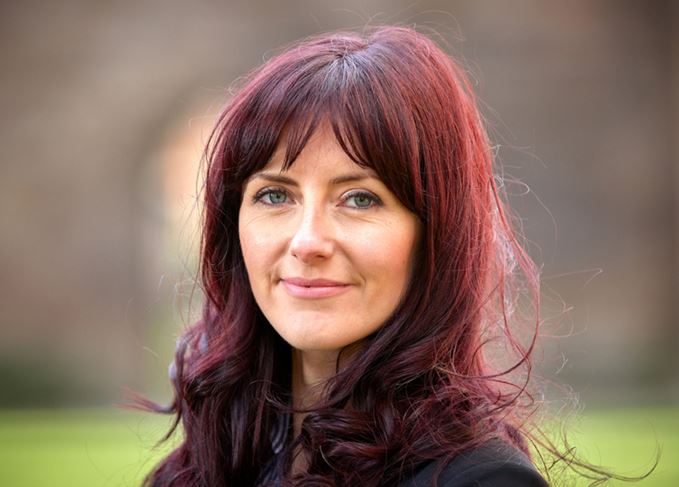 'What's great about visiting Speyside is that there are so many layers for visitors to get their teeth stuck into. Whisky is obviously a huge draw for visitors – Scotch whisky is huge globally – and there are fantastic visitor centres in Speyside, and distilleries are investing further in that, and really upping their game in what experience they can offer visitors.
'We have more than 50 distilleries in the region – we're certainly punching above our weight with so many distilleries in such a small area. Personally for me, I prefer the taste of a Speyside malt, and I know a lot of people do, but I think the whisky is all part of the experience. Speyside is so beautiful, and when you come and see it with your own eyes, and see the distilleries and rivers that they sit on, and the freshness and purity of the land that makes the whisky taste so good – it's hard to rival it.
'The distilleries are working very hard in the Speyside region to understand what today's visitors are looking for, and being able to offer that. We're seeing huge investment from the likes of Macallan, which is developing a really unique visitor experience – what they've done at their visitor centre is phenomenal.
'Glenfiddich is also very innovative. They just launched a whisky bartending school and that's going to reach a new audience and bring new visitors to Speyside. It is a very dynamic and forward-thinking region.
'Looking beyond visitor centres and distilleries, food and drink is such a strong draw to the Speyside region. There's some absolutely beautiful restaurants that offer fresh seafood, and then there's obviously Walkers shortbread and Baxters in the region as well.
'We also know our visitors love the outdoors and Speyside's landscapes, the history and heritage – visitors always list these as reasons for visiting, and Moray Speyside has that in abundance.

More than whisky: Speyside's natural beauty is hard to rival, says Robinson

'It's always a challenge with a rural area to be able to meet demand. We do have some very high-quality accommodation in Speyside, but I would argue that we could have more of it. When we have major events, where potentially thousands of people are coming to Speyside, there's room in the market for more. At the higher end of the "accommodation spectrum", we also need more luxury accommodation – it is a growing market in the Moray Speyside region.
'Transport is also challenging in rural destinations. There have been efforts made in recent years to improve that experience for visitors, and make it easier for them to get out to the rural distilleries. Stagecoach has been heavily involved by making sure it covers as much of the Malt Whisky Trail as possible, and it supports the Spirit of Speyside Whisky Festival by putting on extra buses.
'We're coming to a point where there's a decreasing amount of money in the public sector for investing in tourism. We're seeing local authorities having their budgets tightly squeezed, and agencies in general have less money to invest in tourism. One of the big challenges over the next few years is how we equip the travel industry to take a leadership role and drive forward how the destination promotes and develops itself.
'For VisitScotland, we push ourselves to ensure we're distributing the benefits of tourism fairly across the country. Tourism is a very strong driver of economic growth, and we need to ensure that the whole of Scotland benefits. We are very careful in terms of how we promote different parts of Scotland; for instance we will promote hotspots like Edinburgh, the Highlands and the Isle of Skye because these are the most well-known destinations for overseas visitors, but we promote them in the off-season.
'Speyside is well-known for its whisky, but in terms of the wider region, the Moray region, that is not on visitors' radars when they think of Scotland – so we continue to fly the flag for places like Moray and Speyside, as well as Aberdeenshire, which is just recovering from difficult hardship. We need to ensure that we're getting the message out about what experience visitors can expect when they come. I say we're very lucky to have businesses in the region that constantly feed us this amazing content of what they're doing, which we can show on our social channels, and tell that story for them.

Memorable tour: Robinson's career highlight was taking the Japanese ambassador to the UK to Longmorn distillery

'I've been with VisitScotland for three years now, but before that I worked in the charity sector. I always had my eye on building partnerships, and a large part of my role now is about working with stakeholders in the industry and building those good relationships. I think that theme has been carried throughout my career.
'Taking the Japanese ambassador to the UK, His Excellency Koji Tsuruoka, on a tour around Speyside was one of the most memorable experiences in my role. He is very passionate about whisky and visited with his wife, and then came back six months later with six senior representatives from the travel trade in Japan. They were looking at what kind of experience Speyside could offer to their customers.
'We went to the Longmorn distillery, which was one of the highlights of the trip, because that was where the founding father of Japanese whisky, Masataka Taketsuru, had studied. The Japanese ambassador was really impressed to see this, and Longmorn was brilliant. The distillery had its archivist there and he had photos from Taketsuru's time, and we recreated them.
'What I love about my job is getting to see the passion people have for the industry they work in. Tourism is such a "people industry" – it is about showing them a great time, giving them a great welcome and taking care of them. I think it's a privilege in my role to get to see that. Not just to work with the business owners who are creating these experiences, but also very esteemed guests, like the Japanese ambassador. To be able to bring a really unique experience like that to him, something that has real meaning for him as an avid whisky fan, I think it's a privileged position to be in.'