The Malt Whisky Trail has unveiled a new digital strategy to attract an extra 70,000 visitors to Speyside over the next five years.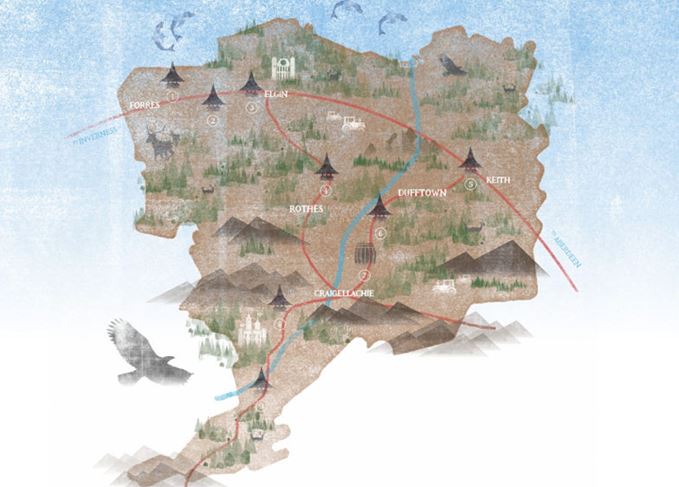 Designed to 'awaken the sleeping giant of the whisky and tourism industry', the trail has created a new interactive website showcasing the variety of activities available in the region.
As well as finding details about the eight whisky sites that form the trail itself, users can browse the new site – at www.maltwhiskytrail.com – to discover a selection of activities, from cycling and hiking to shopping for crafts and eating and drinking out.
All activites and upcoming events, such as the Spirit of Speyside: Distilled festival, can be quickly added to a bespoke itinerary, helping users to create their perfect Speyside experience.
The Malt Whisky Trail anticipates that its new digital approach will help increase visitors to Speyside by 10% over the next five years.
According to Moray Speyside Tourism, over 700,000 people visited the region in 2015, creating £105.7m for the local economy.
James Johnston, chairman of the Malt Whisky Trail, said: 'The brand transformation is designed to make it easier for visitors to plan their trip to Speyside. The website is part of a major initiative to promote the Speyside region as not just "Malt Whisky County", but so much more.'
The Malt Whisky Trail was founded in the 1950s, and features seven Scotch whisky distilleries, including Benromach, The Glenlivet, Cardhu, Glenfiddich, Glen Grant, Glen Moray and Strathisla, as well as the Dallas Dhu distillery museum and Speyside Cooperage.
The brand refresh, which is designed to help 'reconnect' the trail with whisky fans, has the support of VisitScotland.
Jo Robinson, regional director for VisitScotland, said: 'Whisky is one of Scotland's biggest attractions, with one in five visitors making a trip to a distillery during their stay. It is therefore very important we continue to promote our world famous whisky heritage.'